To respond to some recent comments-
Yes,
Rosie Moceri
, that's a holy water fountain thingy. I remember now. And yes Rosie, I've had things come apart after the buyer got it and I felt like the shittiest slime residue of putrefaction to ever stink up the world.
Yes,
Beatnheart
, I sometimes use beading wire and crimping. Here are some examples:
I've never had any problem with it, though Kim said she had your exact same problem. I don't know how but you both seem to have come across the worst crimping beads I've ever heard of.
The only thing you have to do is hold it firmly just before you crimp, making absolute sure the 2 wires aren't crossing each other.
↓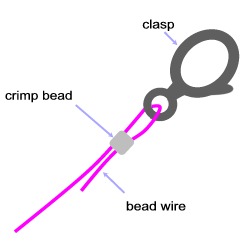 That way you can assure a nice, flat crimp. After, secure it with some: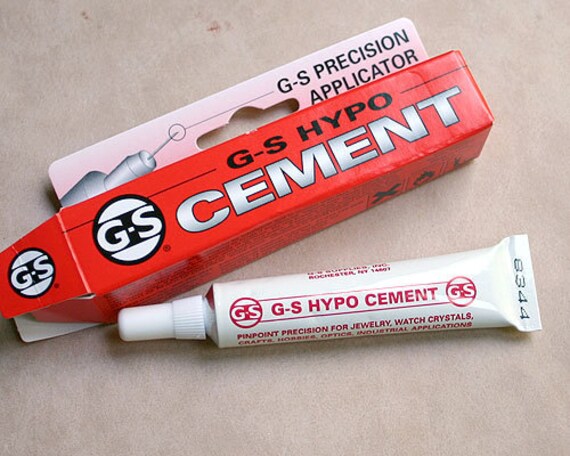 Yes,
fancylinda
, this stuff is simpler, since the focals are doing so much of the heavy lifting, design-wise.
Yes, 13, we can have a layaway talk. Tho that one is sold.
What else? Yes,
richelle
you smarty-pants, that's yerba mate she's drinking. It is the defining ... icon of Uruguay,
Alice
. Just like here we always see people with their coffee, there you always see people with their mate. They're all addicted to it. But it's green so it has more healthy things.
And it's a gourd not a coconut,
Beatnheart
, you goofball!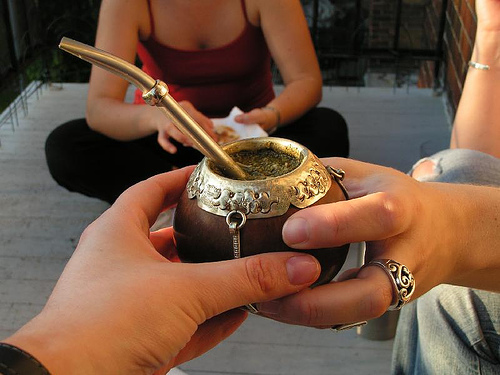 And Robert my wannabe-Uruguayan husband drinks it every day. Several thermos fulls. Cuz it's accompanied by a thermos of hot water... And he drinks it at his work... and he's converted a couple of his coworkers to its bitter, bitter ways. Really, it tastes like... boiled dry grass.
Folks pass it around in a circle like a bong. And it doesn't matter if they have cooties or nuthin'! Between the kissing and the mate everyones' sharing germs. We're selfless like that.
One thing I realized on this trip is just how goofy Uruguayans are. In what way? In the
exact
same way that I am goofy. And just crazy friendly and never shy. And spend all day chatting with everyone and getting nothing done. Always ready to tell an anecdote or hear one, always ready to laugh, especially at themselves.... It was a big revelation since I've lived here since I was 5 and consider myself 100% American.
And yes that means United States-ian Dad!
I still do but it's weird to realize just how much of a Uruguayan I am. Identity-paradigm shifting, is what.
And what else?
Roberta
, those twirlies were just here:
<--These were already part of the leaf theeng. Do your honestly want me to describe how I made them? I twirlied one wire and sproingied the other. As for other connections, toss me a link and I'll tell you how I made it. Cuz I don't know what you mean by "all your cool connections." I mean, I absolutely accept the compliment -no takesies backsies- but I don't specifically know which you're talking about.
Palimpa Lim
, you guessed it! In the picture I was saying, "This is not the English lawn I ordered (?)
because
there's lama poop wherever I go."
And last but not least-
Boot~C
!!! Did you not realize you won the crane scissors? I have them (And an entire priority box filled with oversupplypanic odds and ends) ready to go so you besta convo me lady.