On the down side, every time you teach a new class, your students are basically guinea pigs so while I learned a ton, they... well, they learned a bunch too but next time I know a whole lot of things I can do to make it easier and make results even better.
Here's my favorite picture:
How adorable is she?
I didn't get pictures of everyone's. By the end they were exhausted and ready to head over to the pajama party. Yeah.
Also, it was at the end of a week of 6-hour-long classes. How does anyone teach a 6-hour-long class? I was ready to pass out after 3.
Of course, since I do everything bass-ackwards, teaching a class before ever even participating in one of these art retreats as a student, I wouldn't know.
Can you see here this amazing effect on the metal? It was this not cute, cartoony tin and it turned into this variegated rainbow.
Next time I will emphasize using only a touch or two of ephemera to not cover up all the awesome metalwork they'd just sweated over.
It sounded like a stampede of horses and a few women wondered what the people on the floor directly above must've thought, lol.
They all claimed to have had a ton of fun and to like their results.
Among the things I learned- a heat gun on wet oxidizer creates a whole range of awesome effects and I need to experiment with that.
Also, as illustrated by this picture, when you don't hammer it back super flat, you get some really cool texture.
What else? Oh, before I left I realized what these were missing-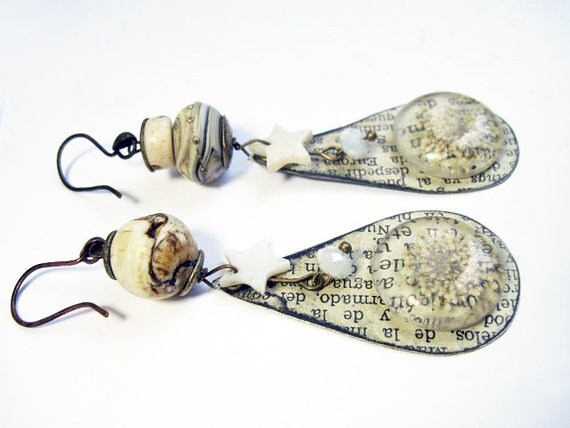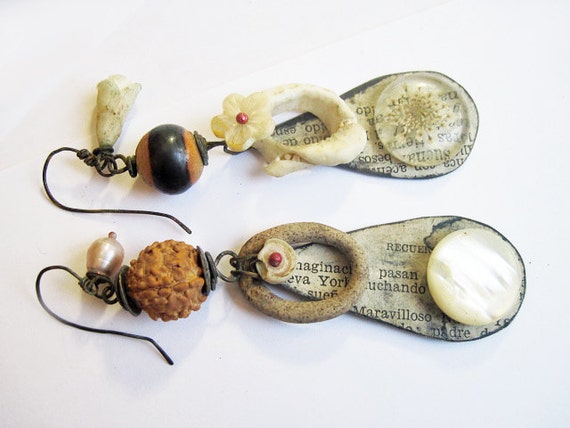 GOLD LEAF!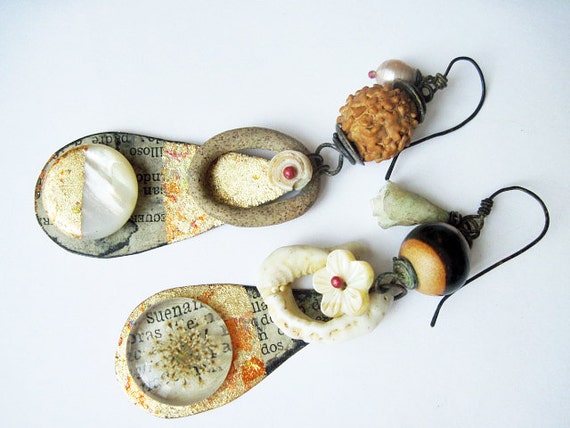 Nothing contains me.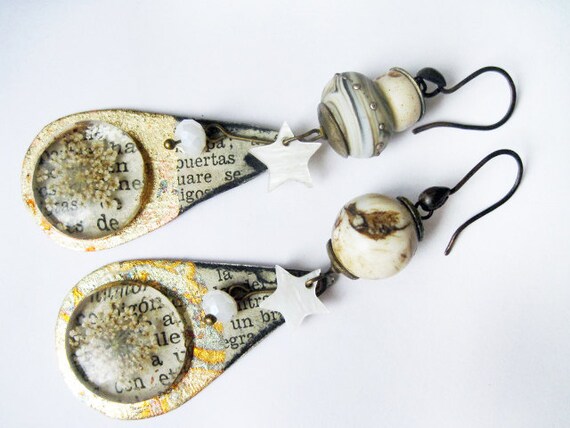 Isn't that better?