So wow, if I'm looking to simply amass comment quantity, I think I'll have to just blog loot from now on.
Y'all are baneyneys.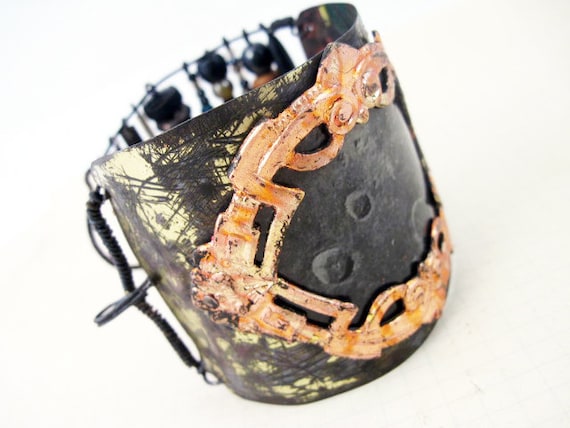 Testimony.
Here's bracelets.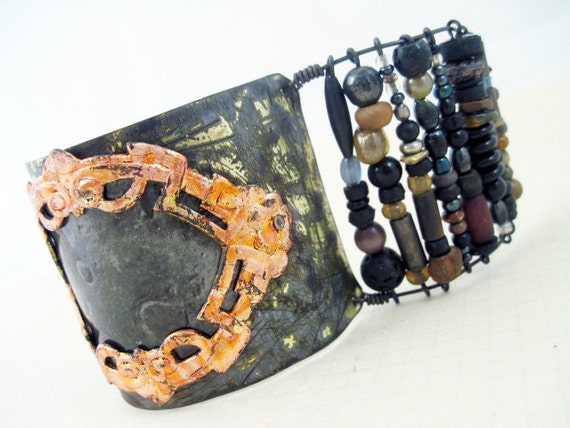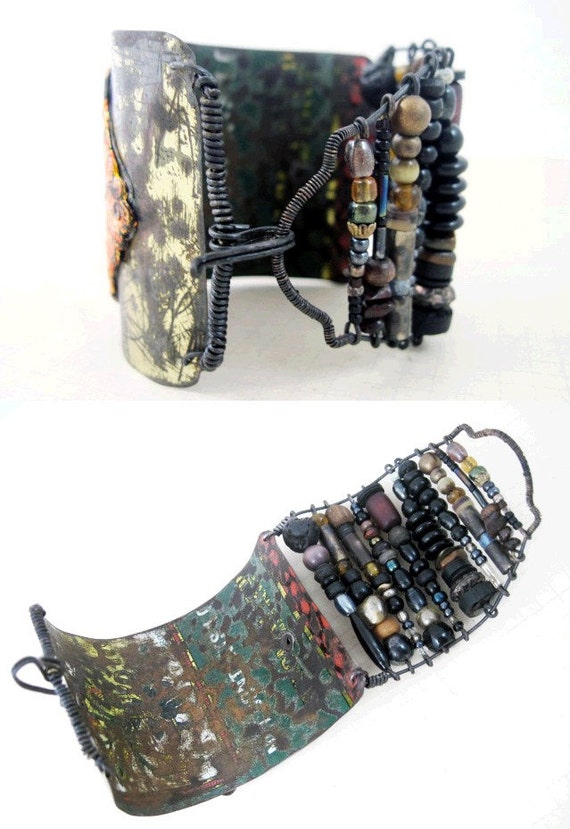 Doods, this bracelet was sitting there with the name "Join the call" which is the name of the NEXT bracelet... AND the wrong size-reference picture.... There was a time when I had stalkers to alert me of these issues. Clearly I am no longer loved. I say with a pout.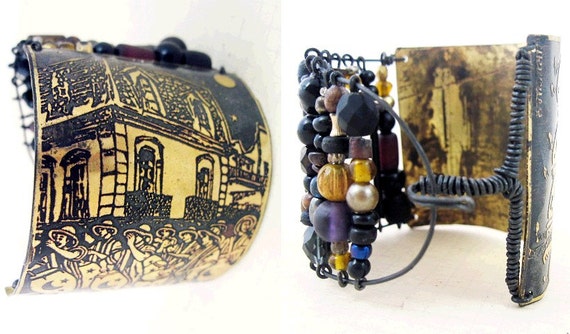 Join the Call.
Now Imna make you read the description of this piece whether you want to or not.
Taken from a photo, this brass plate is etched with a typical scene from the Uruguayan "Llamadas" or Calls. This unique carnival event began perhaps 200 years ago when all the slaves of the capital would be given one communal day off a year. From early in the morning, drums made of animal skins stretched over barrels and heated by the fire would call all the slaves to one neighborhood in particular where an all-day party would take place. Soon, the free people of the city started coming with chairs and such to watch the amazing event, including a humorous dance in which participants dressed up like white people to mock them. Now, there are groups made up of over 100 drummers which compete. The drums make an ear-straining noise as they come down the street, the high walls of the buildings causing an echo which seems to reverberate in the listener's bones, commanding you to join the dance.
What I forgot to mention is that the piece was originally a big ol' magnet made by a Uruguayan artisan... Here from a
theeengs post
: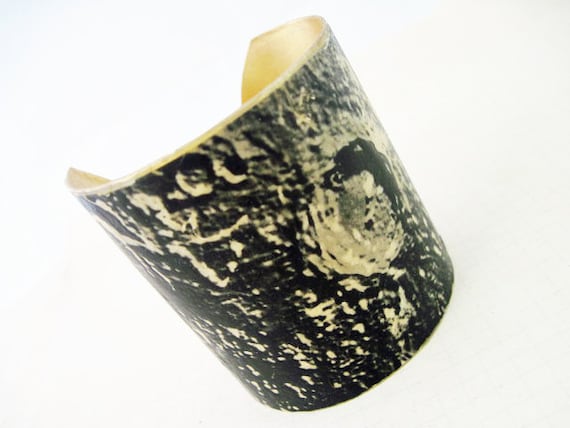 Take Pity.
You know, sometimes depressing things are, err, depressing... But sometimes they're somehow comforting. Like this tidbit I used for this listing.
O you, the most knowing, and loveliest of Angels, a god fate betrayed, deprived of praises,
O Satan, take pity on my long misery!
O, Prince of exile to whom wrong has been done,
who, vanquished, always recovers more strongly,
O Satan, take pity on my long misery!
You who know everything, king of the underworld,
the familiar healer of human distress,
O Satan, take pity on my long misery!
-Charles Baudelaire
So I seem to want to share my description bits today. Here's some new bracelets.
A set with beach pottery goodness and a locket for perfume.
The two pix above are the same set. Here's another one I decided to sell on its own. Otherwise the cost might be way high.
Drop of the Ocean II.
And these were originally meant to go with the above. Pale and beachy, I like them! But all together they'd end up really expensive, don't you think? Or actually, I'd feel like they were way expensive so I'd end up lowering the price and selling them for nufin.
Drop of the Ocean III.
Do you see the Porky Pig face? Do ya? Another SacredCake bit of yum. The haughty face by Happyfallout.