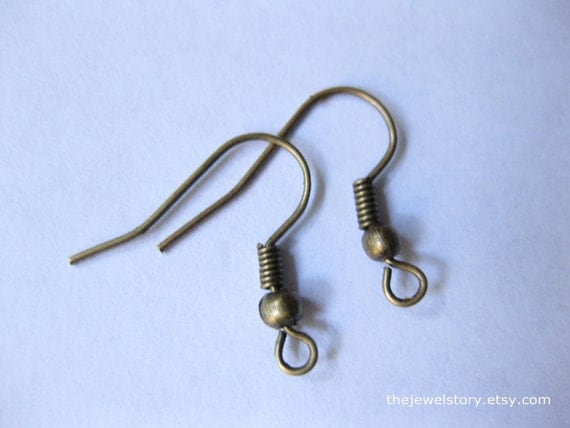 You guys are too funny. For one, the tin slab posts sold, and for two, yeah I think some very grungy hoops will do it. Everyone's answers gave me some insight though. Like betweenreader who said, "
I would first suspend the assembly under an interesting bead, so they would hang lower beneath the ear,"
which is interesting because I'm always about starting the earring right off the lobe, which is one reason I don't like traditional ear wires---->>>
They start too low... but in this case the strong horizontal sorta clashes with lobe. But hooping will be just as much trouble to me as connecting all those tiny chains. That's a pain, and I know hoops will (usually) sell.
OK, also, how relieved am I that I'm not the only one freaked out by that daisy?
Here's a new buncha stuff in the pales range. A bangle stack with some beachy bits, like two shells mounted on a matte gold bracelet finding.
This necklace features a big copper Uruguayan sun coin which can be switched out. It's in this ingenious device which if you squeeze either end will release it.
You can kinda see it from the back. No idea what it was for originally, but it's also from the U.
Hey guess what? Uruguay just made gay marriage legal! Is that crazy amazing? I'm so proud. Wait, you can't really see the sun, hu? Crap. All my photos today are useless! Sad-sack Saturday? Self-pity Sunday?
Another paleish guy featuring my diy pyrite druzy, a mask
Numinosity
sent me from
her Uru-haul
, and a wreath from U I've had forever.
Another photo blur. Ugh....
[We could continue with Mopey Monday, Tragedy Tuesday (Trying Tuesday? Testy Tuesday?) , Whiney Wednesday and Thankless Thursday. ]
This is a huge, massive piece I made for Patroness. All kinds of special bits, including the saddle ring.
An etsybud sent me "German Silver" Gilder's Paste, I rubbed it here and there. Like on that huge African bauxite - I glopped it on then rubbed it off, leaving a bit of sparkle in the recesses.
Of course you can't see a thing in these pictures. But so I made my own superhuge piece just for the shop.
Can you even see anything?
Whatever, I made a green Patroness stack
With wool-wrapped bangles from
greybird
art yarn.
Then I used some cosmic-color steel bangles to make these big hammered links for these mind-blowing Hebron beads. Again, Patroness. Her dangles, her ancient bell thing.