OuKay, all these boogers are finally up: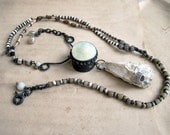 Angels of Torment.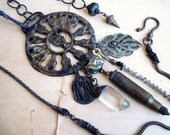 Saddle Gems III.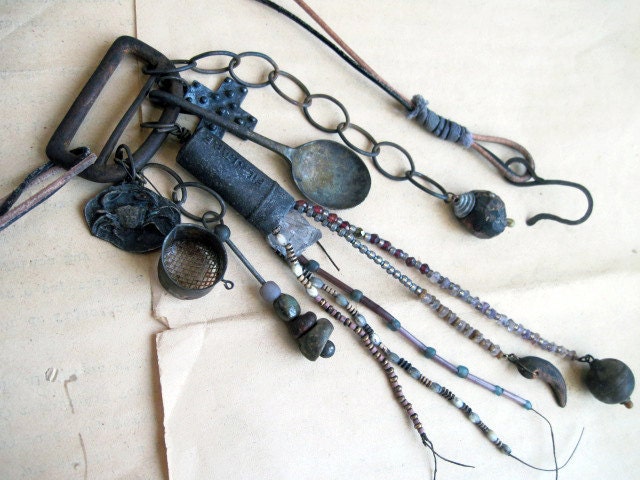 Saddle Gems II.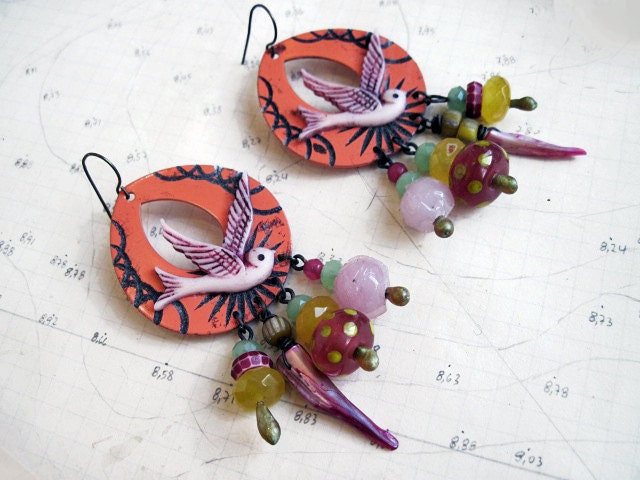 Bellibone.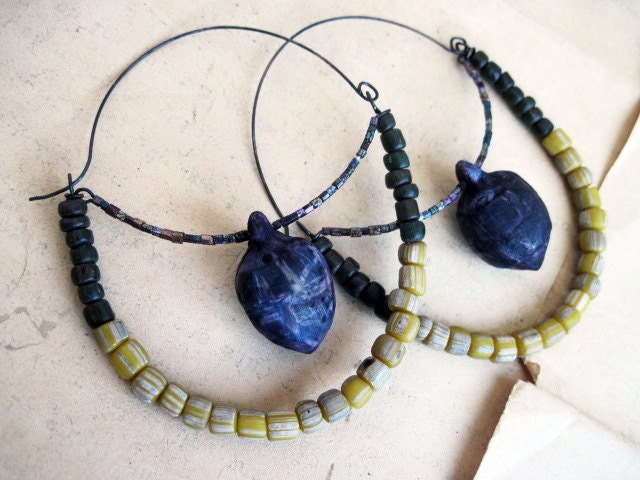 Dweomercraeft.
A Moiety.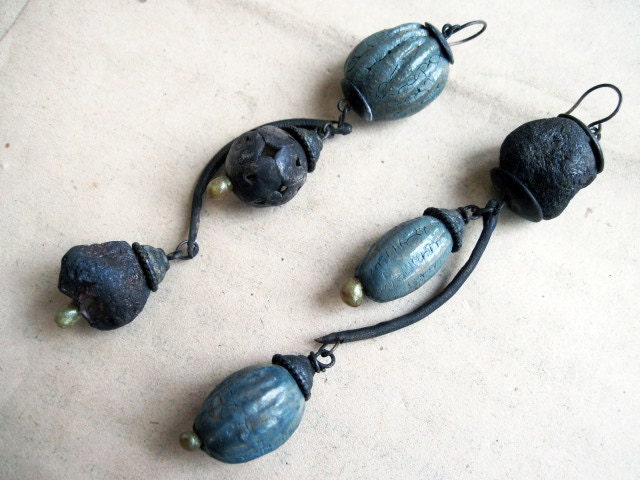 Enthrall.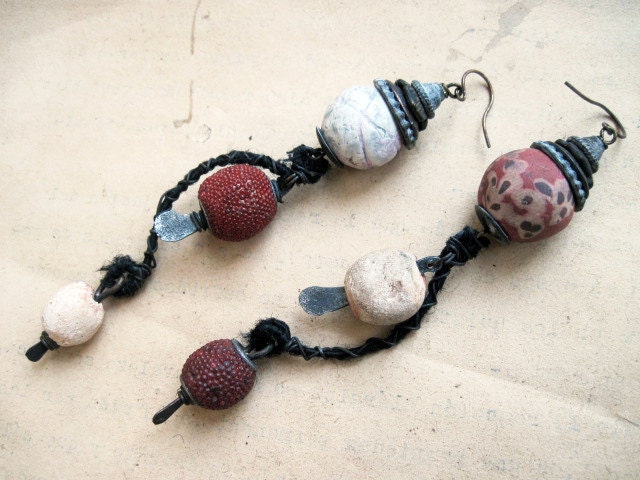 The Mendicant.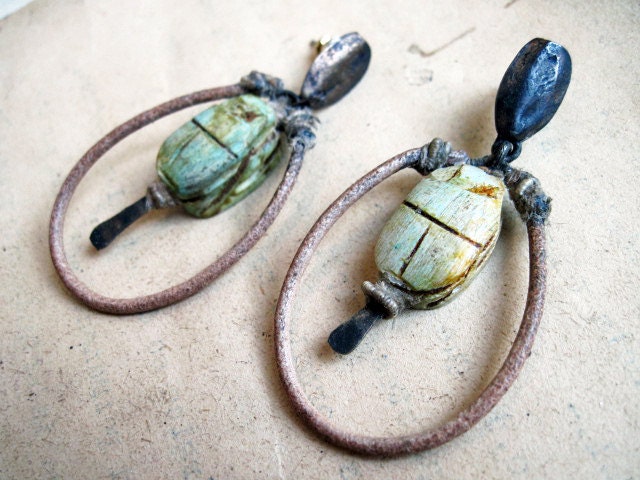 Of Bondage.
Zanzibar.
Took a bit cuz there was a fever in the interim. And a night of strangely loud barfing by Mr. Devices. We're good though.
Here's the next batch (she says in the tone of someone delivering a bag of cement).
I used to make little compositions somewhat not totally dissimilar from this. I'm not going back to my roots, I just had this little box is all. I am rootless. I'm feeling goofy fr sum reezun.
'Member I showed you these cutesy little shriney pre-made masonite stupid things that I feel like a fool with my pants on the ground for getting but couldn't resist? (Pant pant). Am I, like, lame-onaide for being drawn to dumb kits and stuff that should be left in the scrapbooking isle? And why am I drawn to them? Is it the lure of a shortcut? The desire to play with the other kids' toys? Hu? Hu?
Hu? Hu? Why aren't you answering meeeeeee?!?!?!?
Even these earrings are little bezely compositions. Actually, these have been waiting half-made on the table forever. (I love me a half italicized word!)
Here's a big chunky choker. I don't know if you've noticed, bloggees, that every so often I bust out a huge bead chunky choker. Ai laiks um.
What else what else what else.
Oh! Fucking finally sent out all the packages. Oh wait- except for the actual winner of winners grand prize lottery pick Paula Bonhomme! I emailed her at the email on paypal and
nuthing
.
So if anyone knows this so-called Paula French-for-Good-Man, can you help a sister out and ask her to contact me? Cuz she also happened to give a PHAT donation and totes deserved to win. Also the amount of $ increased her chances, you know what I'm talking, I don't have to explain this ridiculousness of a sentence that never ends I'll be stuck typing forever- AAAAAAGGGHHHH!!!!
I know it's a tiny batch today, but I have some half-made things.... Wait! No! No excuses! I realized I have to somehow obtain a more level-headed attitude towards my makings or I'll loose it. It's like I'm on a hamster wheel. And it's not because I wanna be spending any less time on this and start showering or anything, don't get me wrong. I just realized I haven't done any soldering or metalwork or more involved projects that take more time because I have so much stuff connected to so many ...
Lets start again.
All of my supplies, they cause a mental image to appear of a potential project or two they could be put into. More supplies = more ideas and crap flying around my head thus causing oversupplypanic, as I've explained before. Lately I've just been reaching for the fastest projects just to make enough room in my brain to stay sane. I have to slow down.
Oh and convos! I'mna answer them every other day! Ok, that's not true, but no more than once a day. And if you don't like it you can stick it up your cake hole! (Which is an incorrect use of 'cake hole,' I
know
.)