FIRST- You win, you little douche-canoes! I added some names and cool quotes I had to the remaining no-name listings... Opinion on removing narratives seems split 50/50. And by 'seems' I mean I have no idea. So if you don't go read, analyze and memorize the quotes I think I'll have to shank somebody.
Also, I made these new things.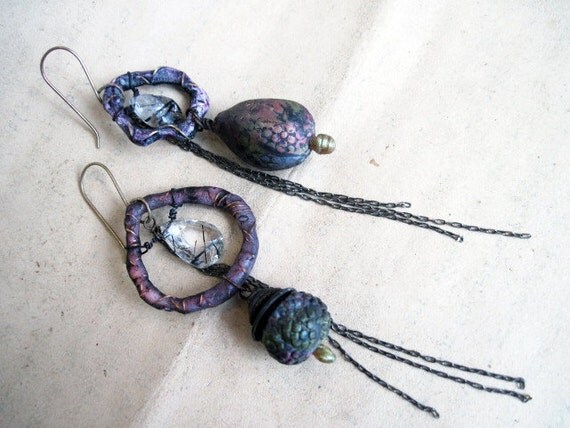 His Transcendence in Plain Sight.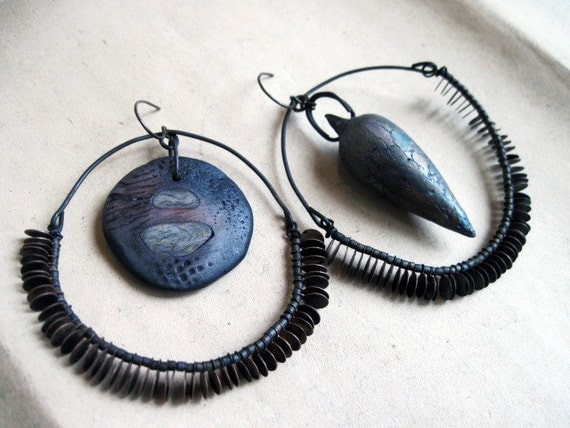 Turning Air into Fiona.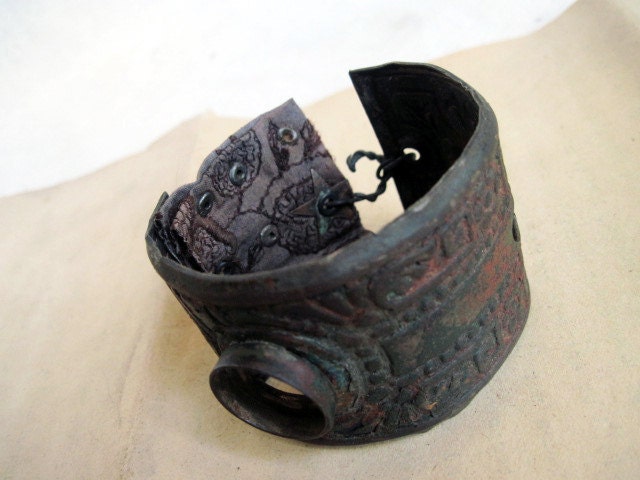 As always with bracelets I never feel like one picture shows the whole thing so here's three. Or as my students would say, tree.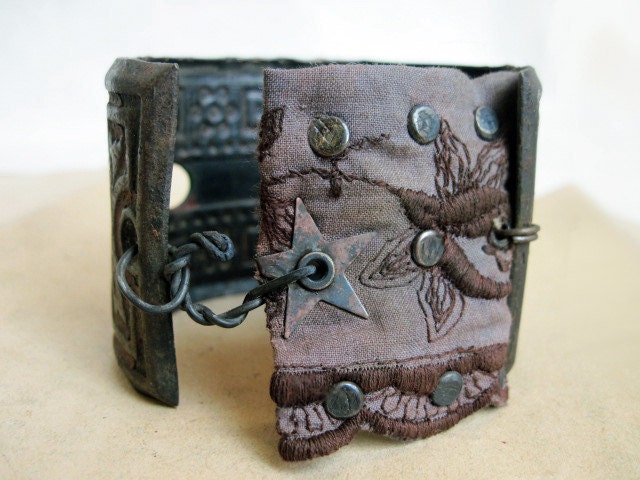 Ares from Chaos.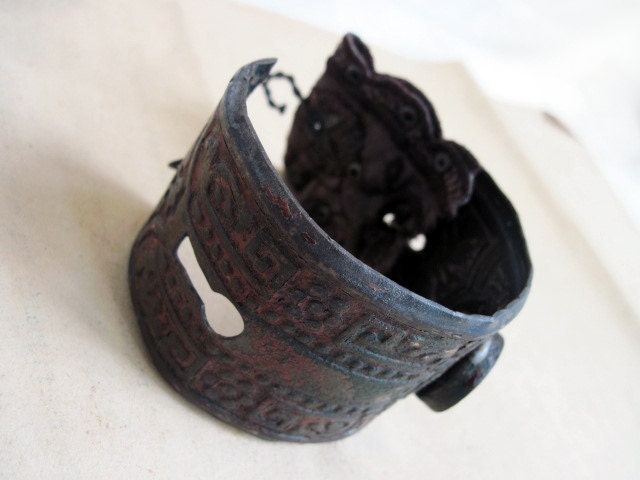 Nudder bracelet: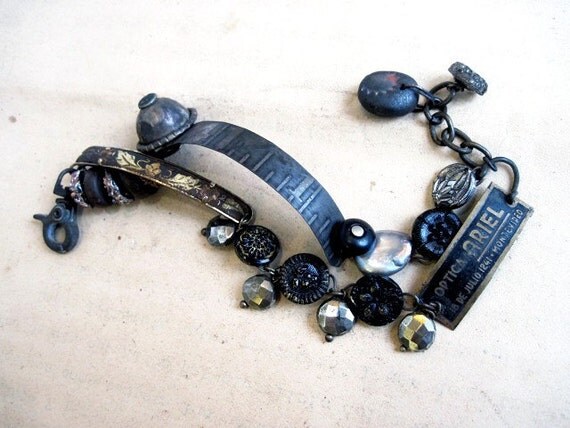 War Madrigals.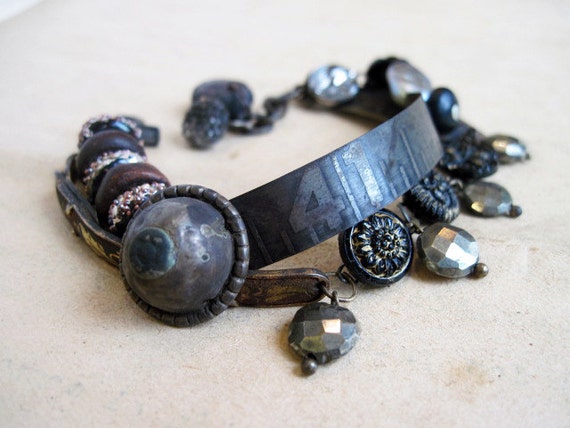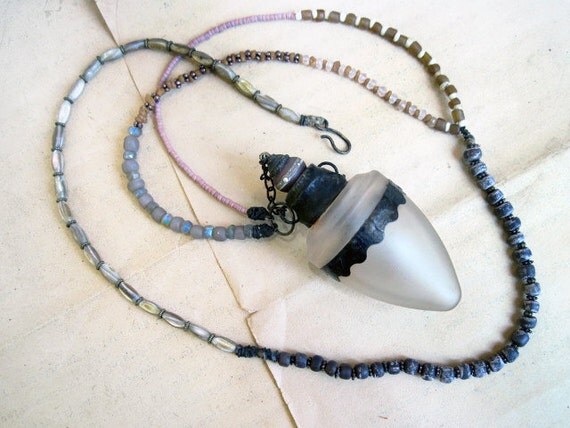 Amphora.
This amphora, which I think is made of a light fixture, was sent to me by my bud Janet of
JL3JewelryDesigns
. I mean, as a gift! She's the one that gave me the glass eyes?
So I just strung some beads, made a pretty stopper and slapped a price tag on it!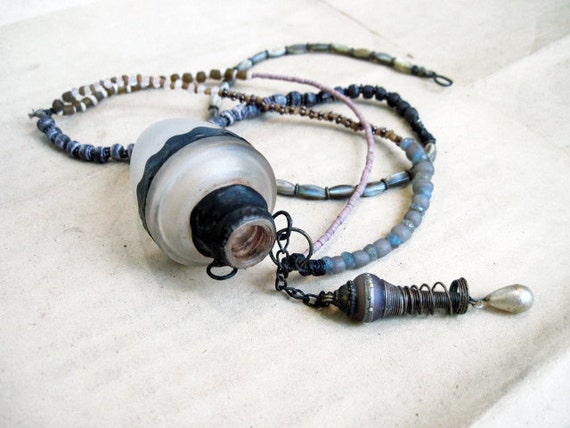 Now, Janet and I are having lots of discussion on her name. Since she is soon to make the jump from gallery only to online presence, I want her to have a spiffier name than
JL3JewelryDesigns
. However, she has her business cards and earring cards already printed w/her brand as is. What do you think? She's also published a ton in Somerset... I dunno.
I'm now going to immediately post another blog entry just because I want to be able to send people to this fundraiser I want to do. And when they get to it, the entry shouldn't start w/me inexplicably calling them 'douche canoes'.