I forgot to bluuug!!! These!!! Cuz I'm duuuuummb!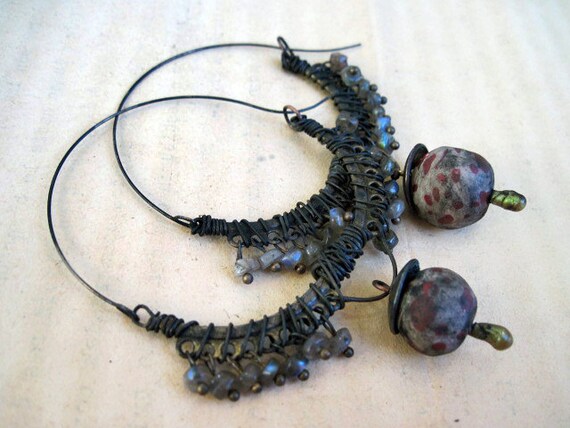 Numinosity! You're awesomesauce extract!!!
Exclamation Mark.
Yeah, Ok, so you liked the narratives. But of the things I listed yesterday, for example, 4 have already sold. So there's 3 hours of my life that would've been down the the toilet. Or something. I'M EXHAUSTED PEOPLE!!! THERE ARE JUST NOT THAT MANY INTERESTING THINGS THAT COME IN APPROXIMATELY ONE PARAGRAPH FORMAT! AND LISTING SHIT TAKES FOREVER! I WANNA DO ANYTHING ELSE!
CAPITAL LETTER, EXCLAMATION POINT!!!!
Pant. pant. Even when people give me tidbits, I still have to edit it into presentable shape and blah blah blah....
I'm a drewely maker, not a plagiarist/writer/editor!
(p.s.- I wore real pants today- jeans. not pjays. like a person.)