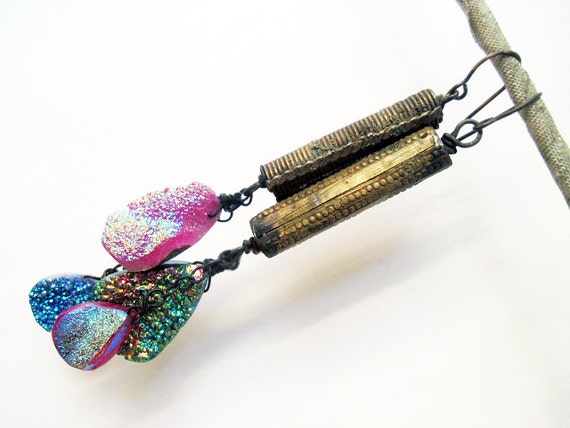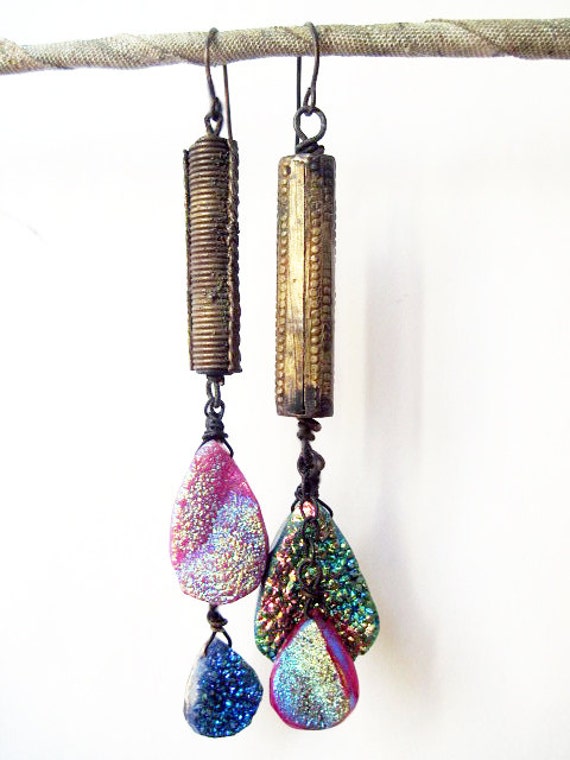 These are long bronze tubes from Africa. I could have picked two of the same, but I like to add interest with variations. The druzy drops for example are almost having a conversation.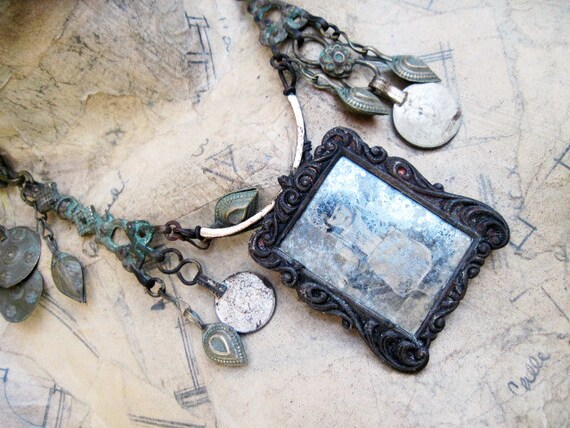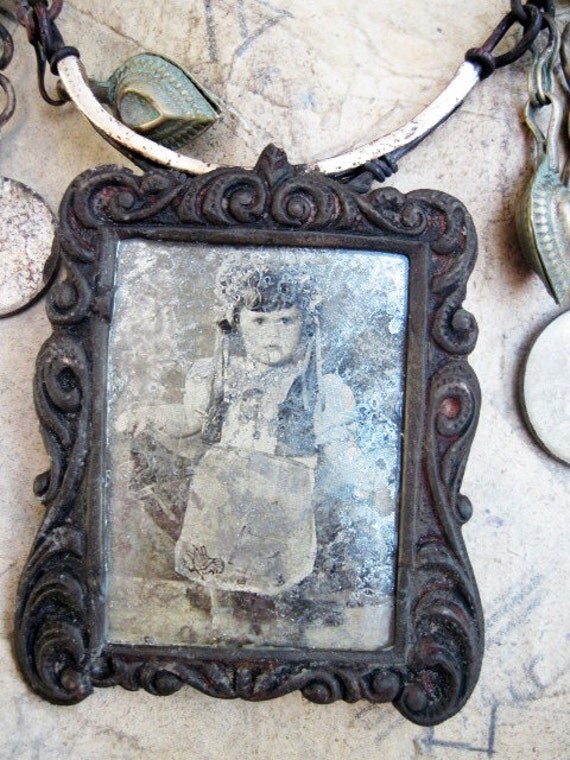 Here's a new faux mercury glass pendant, yay. The frame and glass were from Uruguay, as well as the picture of the little girl, though they didn't come together.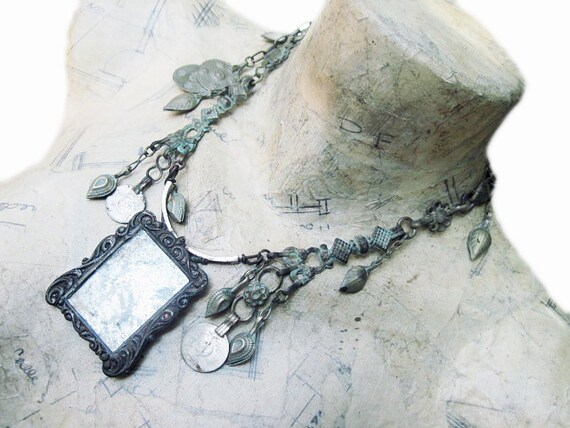 The rest of the necklace were long links taken from a kuchi belt. Am I just going too fast to be of any use to anyone? What do I mean by that? Da pims that's what. Sucks out my will to live. Tomorrow Imna go play aunt and I think I'll need an energy drink. I was just looking at my list of posts for the past two months and I seem to have blogged almost exactly every other day for the last several weeks. Mind-blogging.