It's like the party don't stop around here.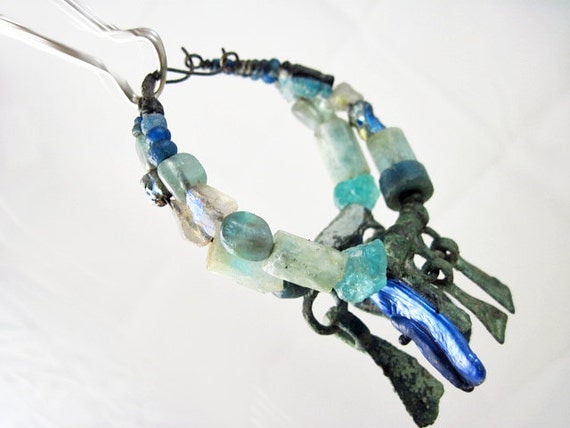 I made these for my patron from all her stuff. These metal bits are super ancient and when I tried to get wire through them, they'd filled in with deposits and when I pressed on, they started to crumble under my fingers. So putty and epoxy adhesive to the rescue!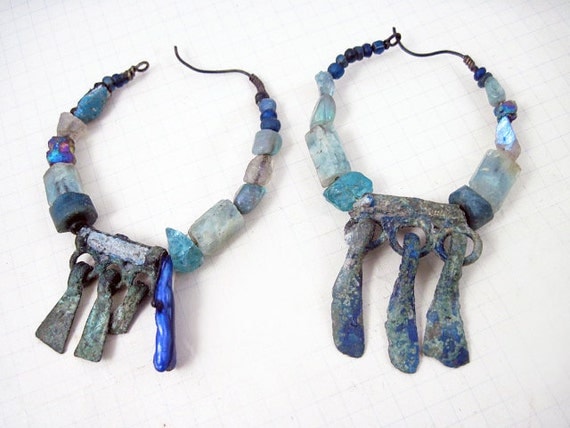 The smaller dangle had one drop almost gone so I added a long biwa to balance it out. Also, two thick coats of wax to keep the metal from continuing to disintegrate. That changed the patina from bright verdigris to a wider variety of colors including on the right the most intense royal blue like I've never seen occur naturally.
So I was looking through
LushRocks
to see what the gems were that I used above and can we just look at these druzies for a minute: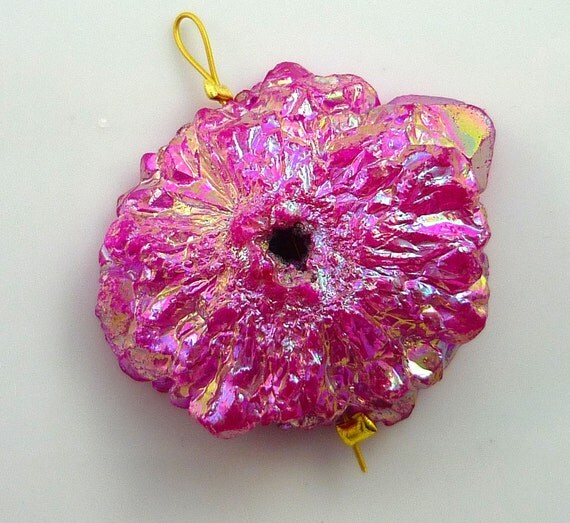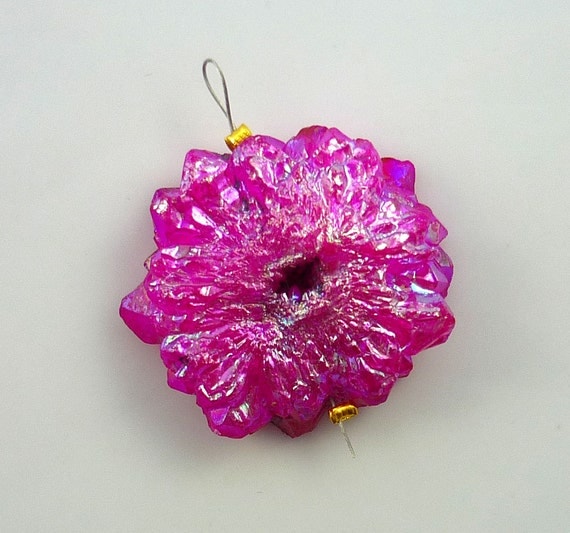 Tell me those don't look exactly like what you're right now thinking they look exactly like. People? Is it me? Get some Preparation H for those pinksters. Amiright?
...I know, can't unsee...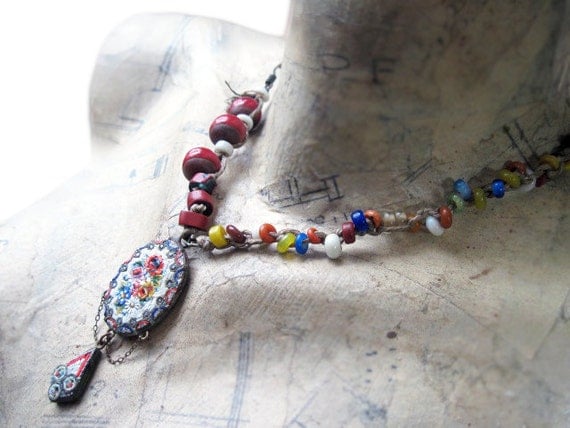 Patronus had this micromosaic she asked me to do something with so I balanced it with some more rustic bits- the final three "green hearts"(thanks commenters, I knew it was something like that), some Elaine Ray ceramics and a gaggle of Indonesian babies from yukidesigns.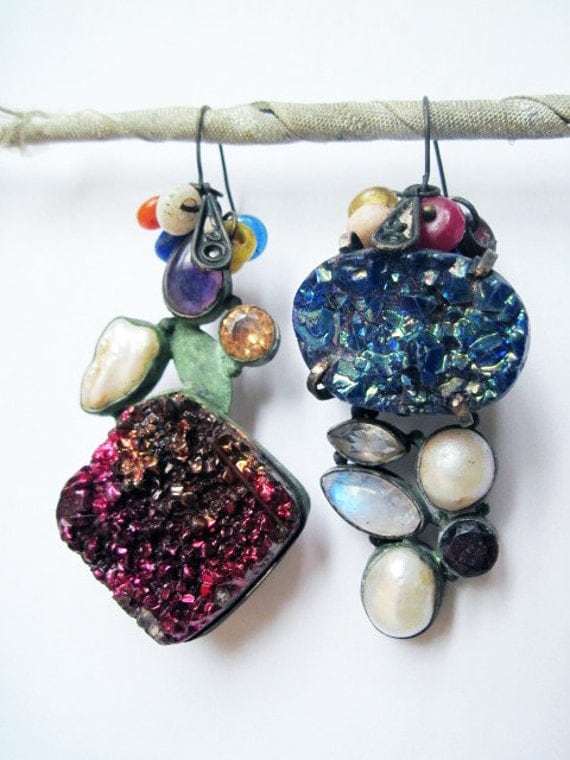 Some more of those same Indonesians top these very asymmetrical earrings. My big contribution was to think of using these two pendants as earrings. They weren't working in necklaces, and how easy is this?
Wacky math intermission:
matthen
:
The smooth motion of rotating circles can be used to build up any repeating curve even one as angular as a digital square wave. Each circle spins at a multiple of a fundamental frequency, and a method called Fourier analysisshows how to pick the radiuses of the circles to make the picture work.Decomposing signals like this lies at the heart of a lot of signal processing. [more] [code]
I didn't understand that babble under it either but felt compelled to include it. Here's what I made from ALL MY OWN SUPPLIES:
Then I realized that as much as I like it the focal is so huge that the necklace isn't enough or something... Same for the one below.
But you know what face cab is mounted on? A bottom of one of the little tins from my
German haul
from ages ago! So these things eventually work their way in. Ida never thunk I'd use the back, but there you go.(
... I had an English student once who worked in a deli and thought the other counter gals were being rude when they said "Here you go" because she thought they were telling the customers to go.)
Well, I'll work on these some more. Maybe some of those old cords I used to make like so:
Man I need to get back to some of these jingle-janglies. It's like I forgot how to make them or something.