So I have a new patroness who wants me to make stuff using her massive collection of stuff. Like these tribal cuffs that I partially leafed then oxidized the rest of to emphasize the difference. And these bracelets that were in bright silver settings she asked me to do something with. I ox'ed them, which improved them a thousand-fold. I saw they worked perfectly in counterbalance with the cuffs, no more needed. Job done!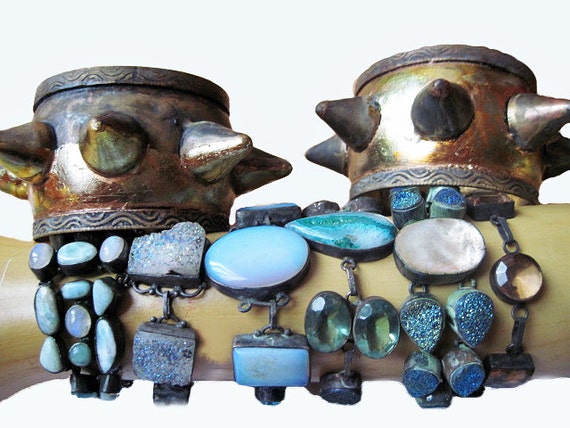 So I call it 'recombinant' because it's more about re-combining and improving than 'making' per-se.
Well, I been doing lots of it.
Like these bracelets using patroness' beads and kuchis that I leafed and changed the 'jewel' in them. They had yucky acrylic cabs in there before.
This one is utee and glitter with a plastic cab deep inside.
And here, putty with my new foil. I was asked about it. It's called "Lisa Pavelka Expressions Crafting Foils " but it's for polymer clay and doesn't stick to anything else. Except putty while it's still sticky. I've even tried it with leafing size and it didn't work.
What else? Rings!
Since I used my own hand you'll see lots of blurring.
I had fun with this one. As it was drying, I shaped the putty with an exacto knife.
The base looked like this originally. I cut out the loop and bent the sides of the up upwards with my biggest pliers. They're huge.
I'm wondering if the matte gold finish on the ring is good or should be ox'ed? I mean, it's good I should just leave it, but whenever I make something and don't alter it to the absolute max, it's less of a success it seems. When is less more, I ask you?
Certainly not here. I made some of the biggest amethyst chunks into pendants.
I should've added a penny so you could see how massive they are.
Oh, did I mention a giveaway? Then make you wade through all this to see it? Oh yeah.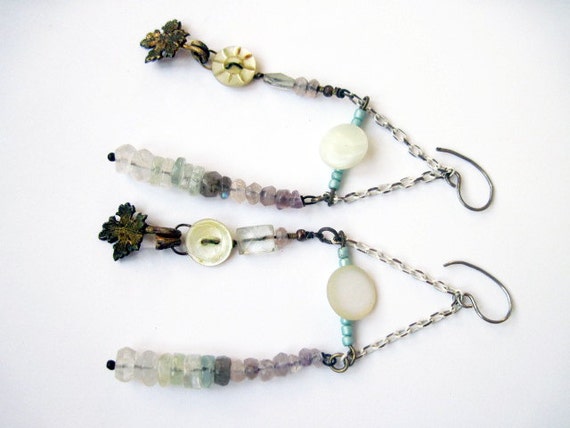 It's these because I'm not all that in love with them. I like them, but I don't adore them. I should be more enthusiastic in a giveaway, hu? But I honestly just want to give them away and not in a promote-my-shop way. So if you want 'em, just drop a note.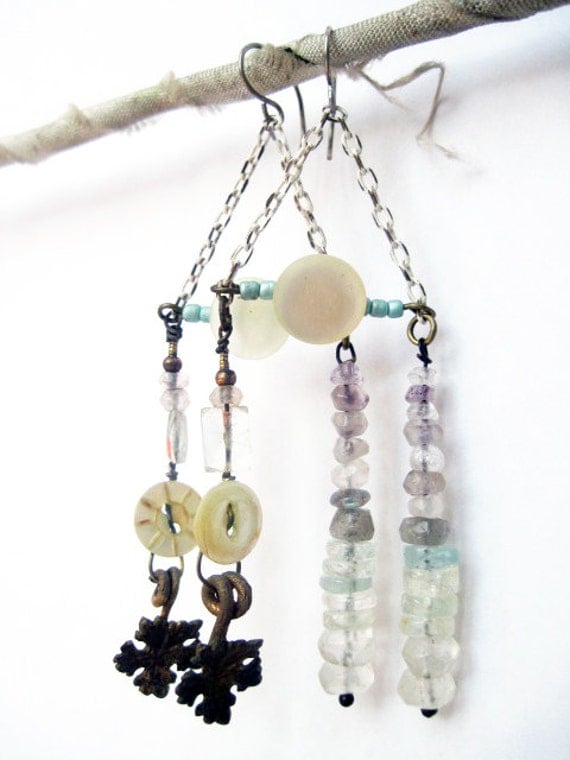 You don't have to say anything other than Hi. You don't have to tell me why you love my stuff or blog/tweet/face/butt about it. Nope.