So I 've been making some earrings.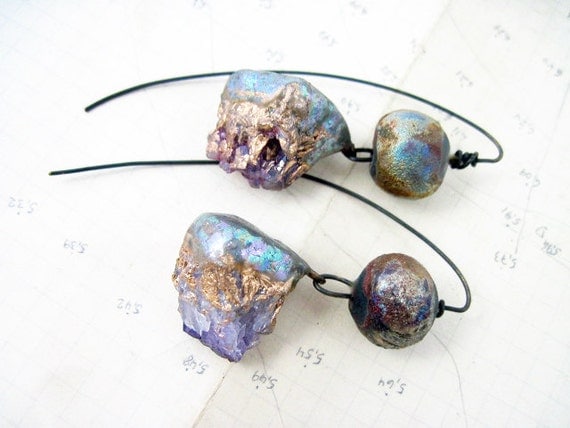 I Seem to Myself Like Someone's Dream.
Between the raku, the amethyst, the iridescent foils and the questionable photo skills, each image looks almost like a different pair-->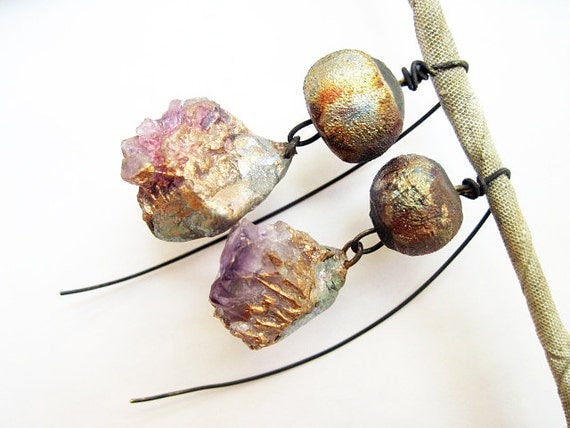 These below
are
a different pair.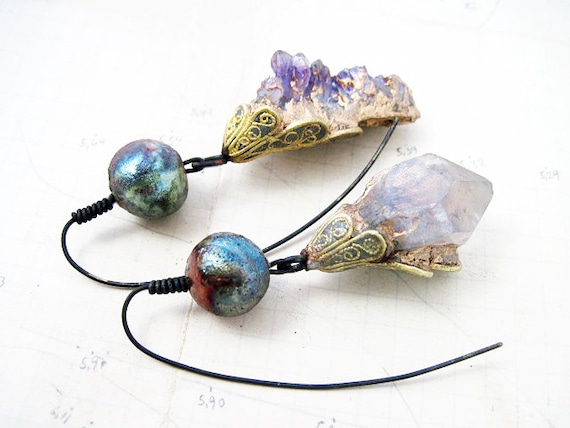 Exquisite Paradox.
Look how different the raku look: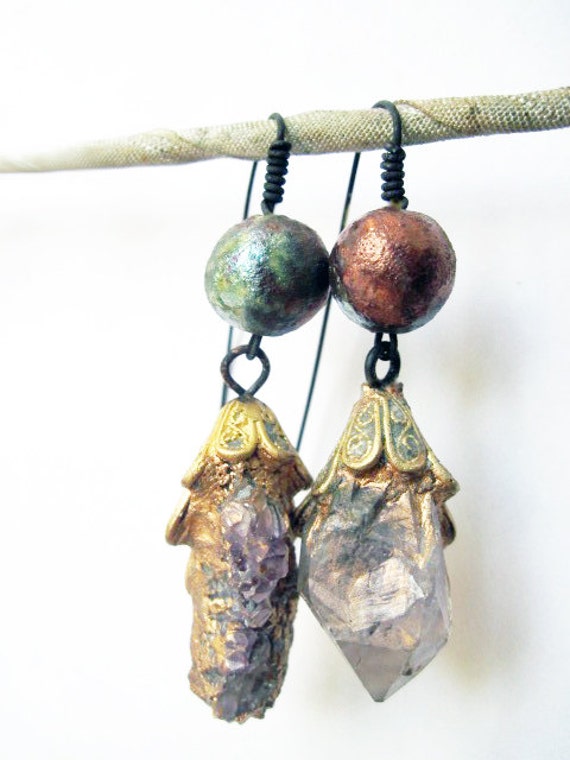 Found two shops with gorgeous, inexpensive simple raku beads,
starspiritstudio
and
MamaBearBeads
.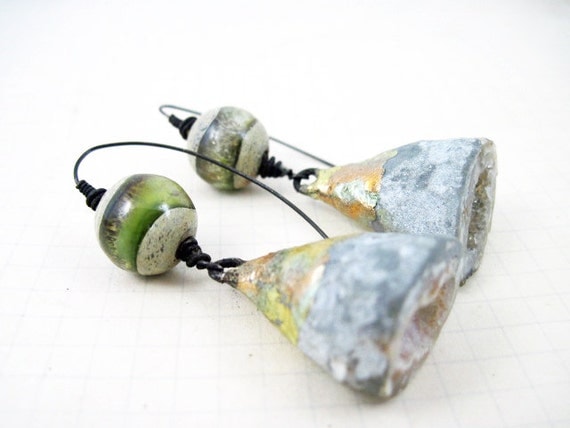 Illusions.
I hope you're all warm and cozy and out of any storms.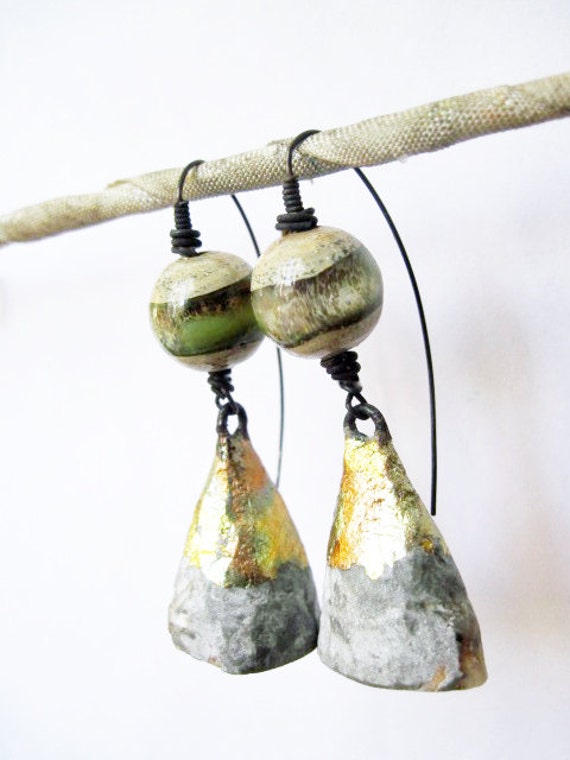 Well, of course you are, you're here wasting time on the 'puter.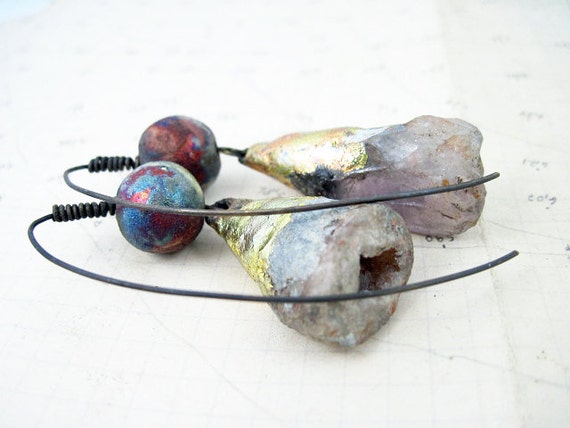 The You Which is Me.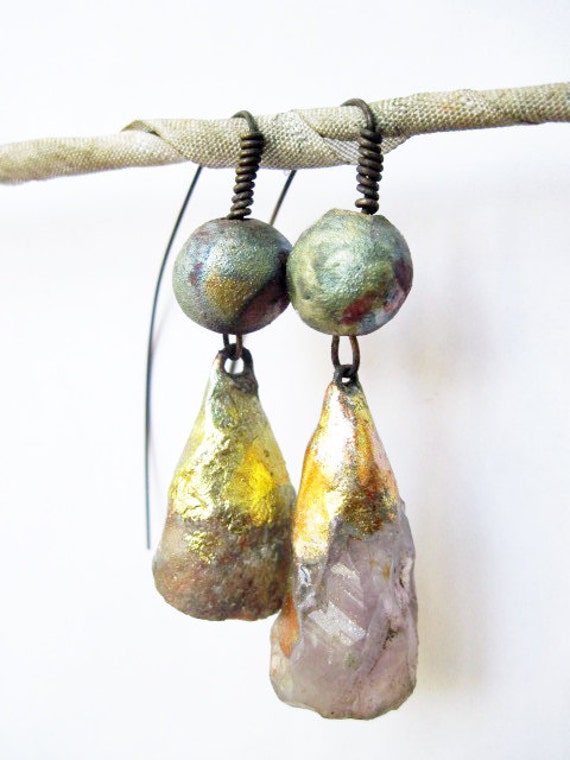 Again, look at how different these raku look above and at left.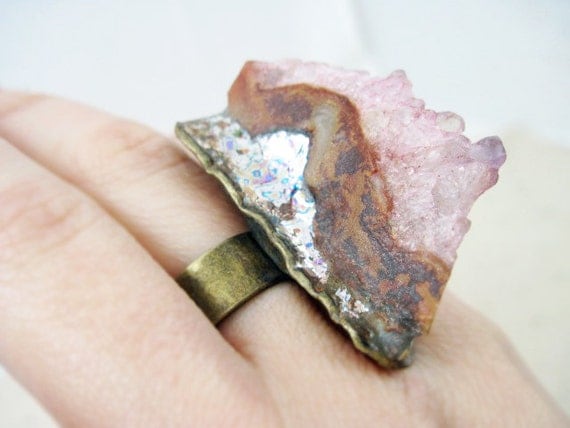 Kiss the Ground 3.
And this ring. See there was no color in the crystal part, so I dripped some alcohol ink in a pale berry on it. So clevuh.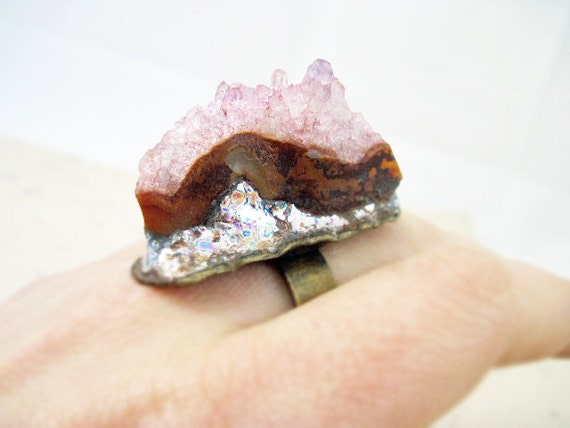 Is that cheating? Do I care?
Remember what I was saying about forgetting my own formula? Well, that certainly applied to this guy:
Which I'd made in some kind of frenzy to use up whatever beads were directly in front of me. Well, I unmade it and added some rough and chunky ones from my benefactress. Who has amazing taste in gems.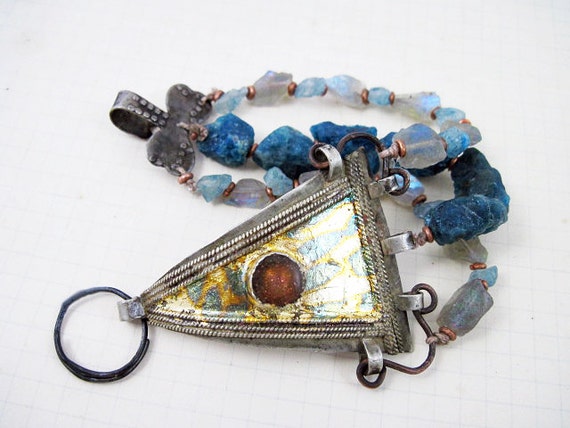 Better?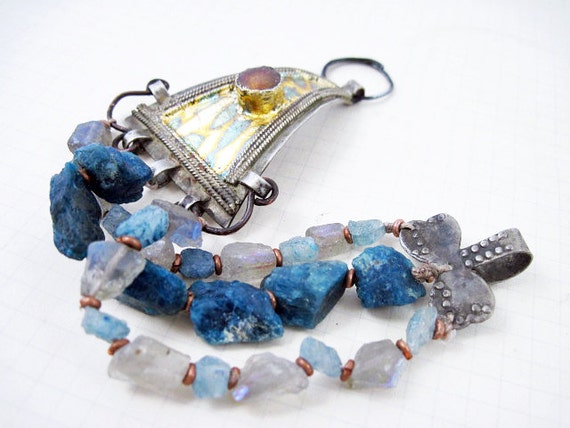 Better.