after it's been purchased
.
The tigereye pendant isn't reading so well in these pictures. Or is it? Idk.
Phew, what's next? This round... ameth...jasp...dyed...stone of some sort with kuchi pendant, Hebron glass, African glass and some leafing. A singlette.

Another brooch since that last one disappeared before I could realize I'd rather underpriced it. This one's gonna be
one million dollars
!
I keep telling myself just as soon as I'm done with this batch of makies I'll jump right on that tute. Quick like a bunny! No wait. I've never said "quick like a bunny" to myself. But it's really hard to get into such a different mind set.
Since I was just showing off some supplies look what I just got from
4ophelia
:
Rough and gorgeous ring base I'm gonna oxidize and maybe use in my tute.
Oh! Oh! See the color of these cabs? They are clear but the bottoms are leafed! I'm sure I read that in the description but it didn't really register. What this means is there's all this dimensional ... yumminess going on. And bangle pins. They can serve as dangles or the beginnings of links.
Joiji
is a creative dynamo.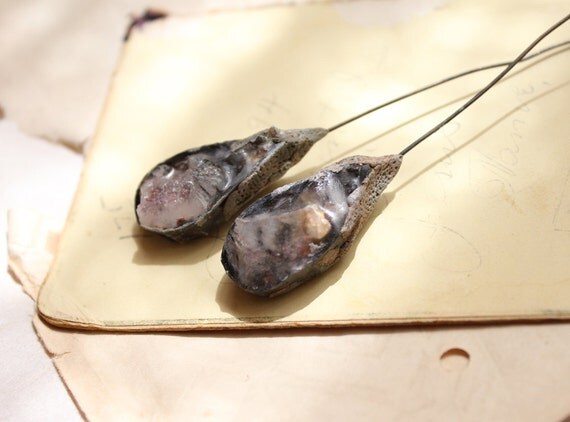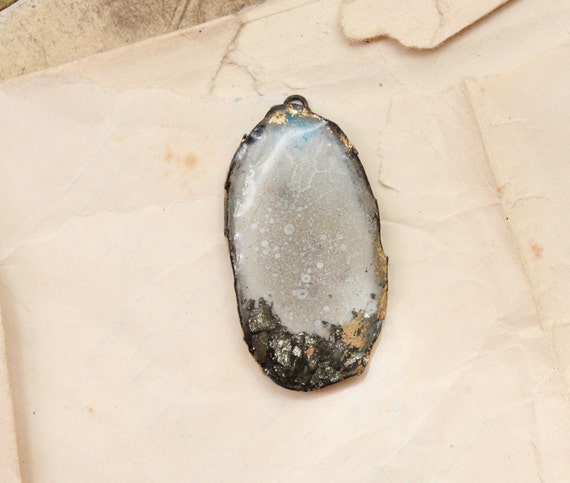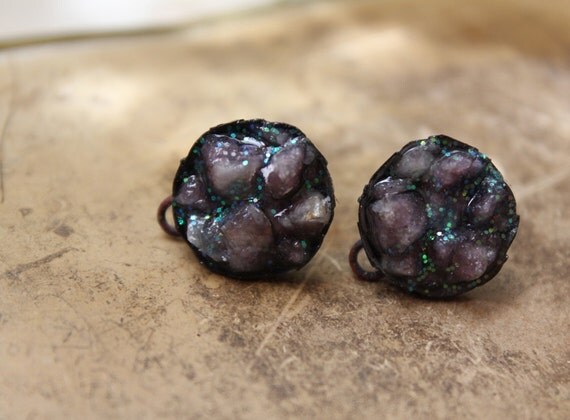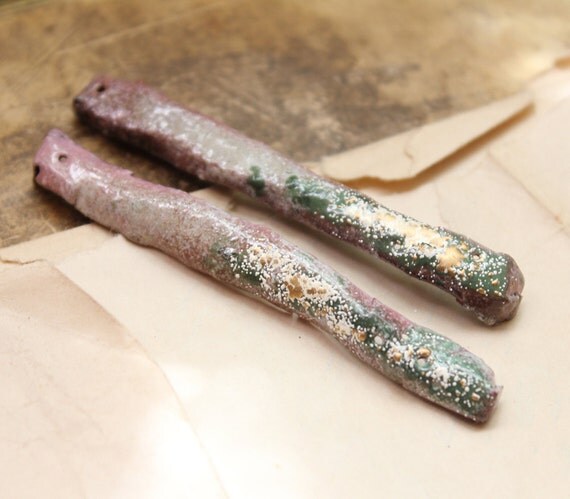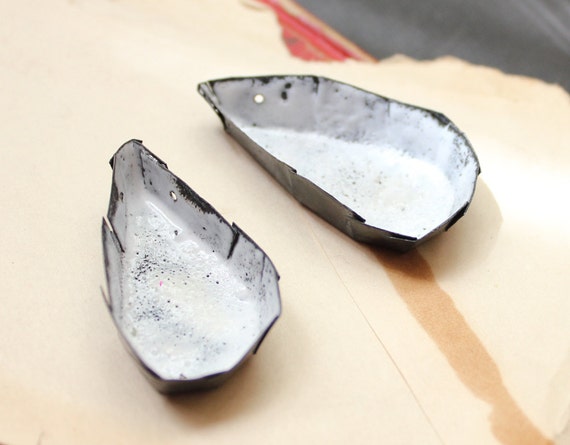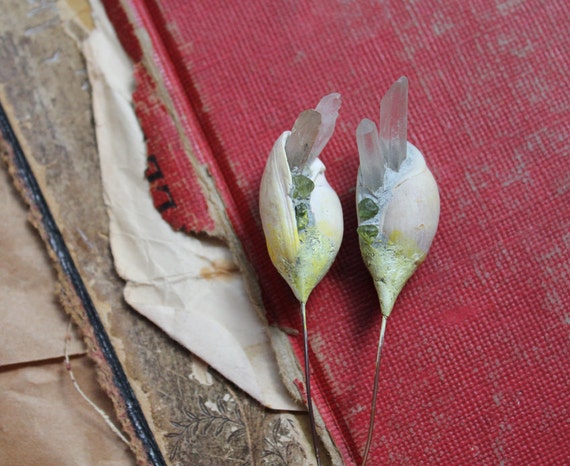 Das all.