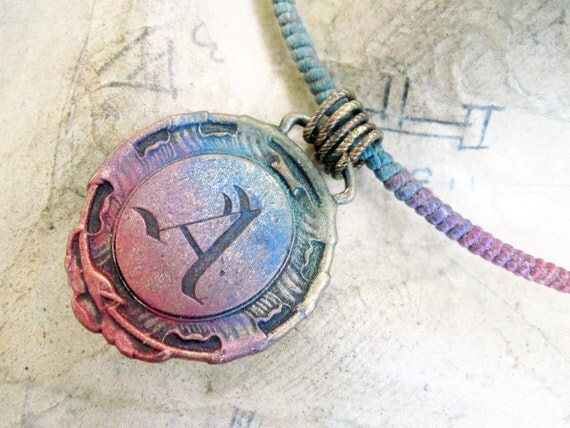 It's time again. What's the occaision? Umm.... I've added five more items to the
sale section
? The snow thawed? I just finished a fantastic
book
?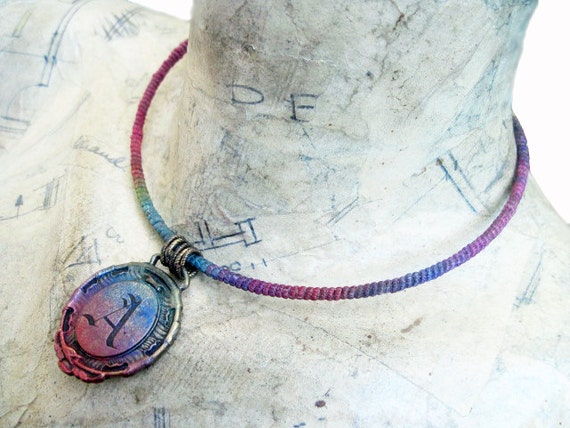 I have 363 followers? That's to be celebrated and is amazing. Kim née Flotsamtide has an amazing new
blog
?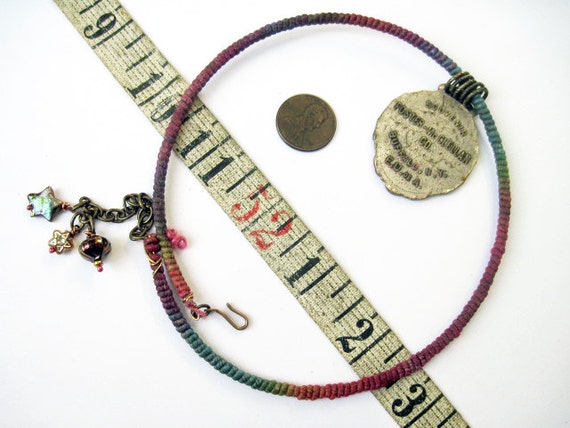 How about my dog has the best stink in the world and makes me laugh several times a day? Same with my hubs. Well, no the dog's stink is waaaaaaaaaay better. In fact when and if the hubs stinks its no good at all. You're so glad I went into it. So yeah. Leave a comment if you want in. If you want two entries leave a comment with link to some other where that you plugged my shop. You'll win this guy, good for layering or for adding more charms to.
Here's an excerpt from a convo to
Sparrow
I was just thinking on. She'd been telling me about how psyched she was to do some house remodeling serious construction-type stuff. Which I was exhausted just reading, but she said she had infinite energy for- not so with jewelry. So this is me:
"
no that totally makes sense.
some ppl are more comfortable with a certain scale. for me, the scale of jewelry- how it fits in your hands, how it is finger-fiddling size- is just perfect. but i know most ppl, its so small it would drive them nuts. for me the fine-diamond-setting size is nuts-driving. not to mention the ppl who, like, paint on rice and shit. anything that needs magnifying- kill me now. but i know men, for example, are more comfortable at building-construction scale. like i read once an article by this guy wondering why his wife always packs but he always fits the suitcases in the trunks and insists on hauling them around. he said that part of it is just more satisfying to him, the other just a hassle. and his wife thought vice-versa. an actress friend of mine i was like -how can you handle the scale of it... having to interact w/all these ppl on such a huge project. mine is tiny and i dont have to coordinate. she said that she felt like mine was much more of a pain cuz i had to see it thru start to finish, not to mention selling it rigamarole. whereas she shows up, does her part, leaves the hassle to the rest of them.
ok, wow, let me get off this fucking topic already."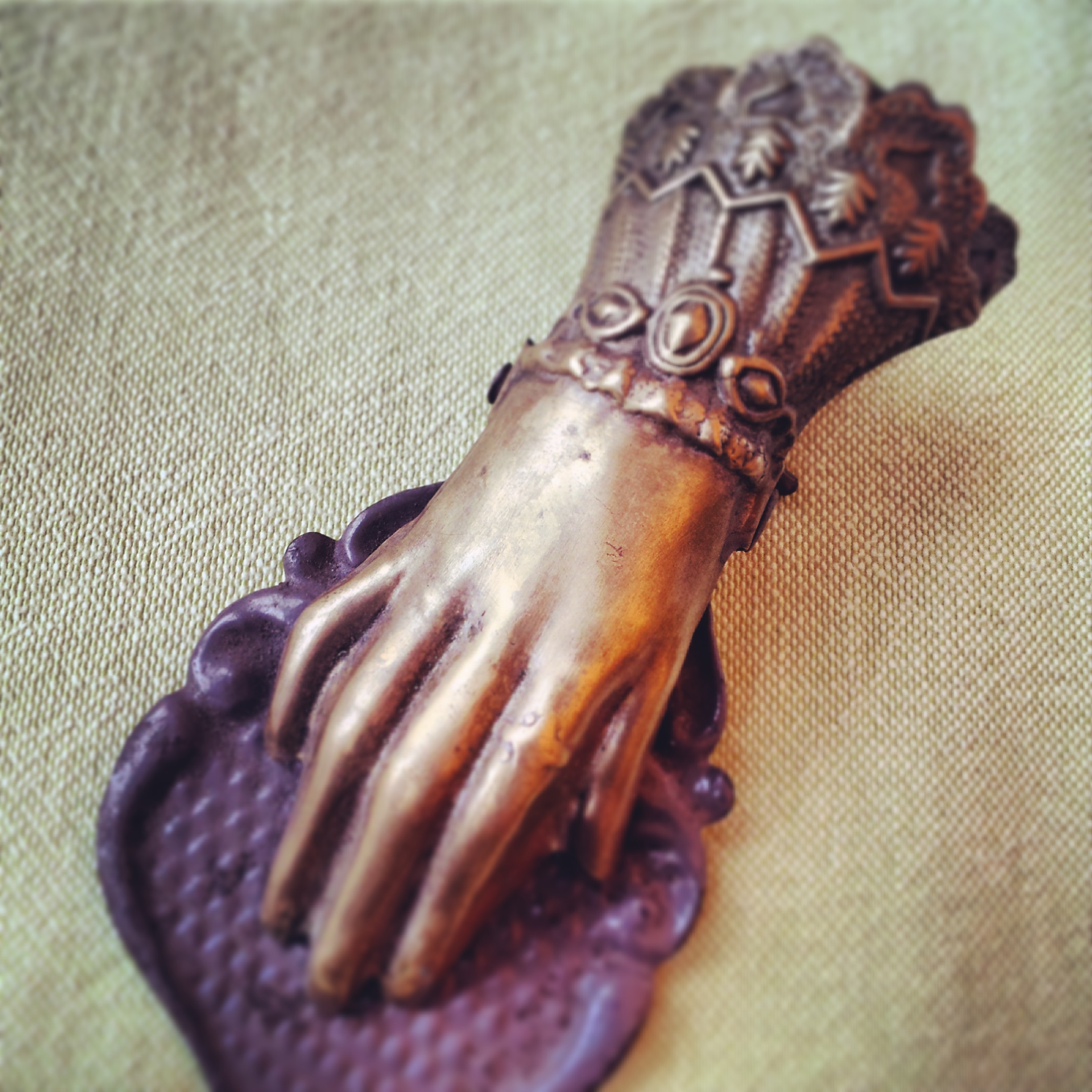 Anyways, I add that because I often think about it and about how I was just made to make jewelry. I love being hunched over tiny hand-sized things, my eyes are even actually most comfortable focusing on something really close-up. My whole body curls up over whatever I'm working on. Not to mention all the ideas. Which I always do mention so who'm I kidding?
New topic:
Numinosity Kimberly
is in Uruguay and sent me pictures! Mu husband who is the world's biggest (only?) Uruphile was all "SHOW ME NOW!" and you shoulda seen how he deflated when he saw the first one-->
He's all "Shoulda known."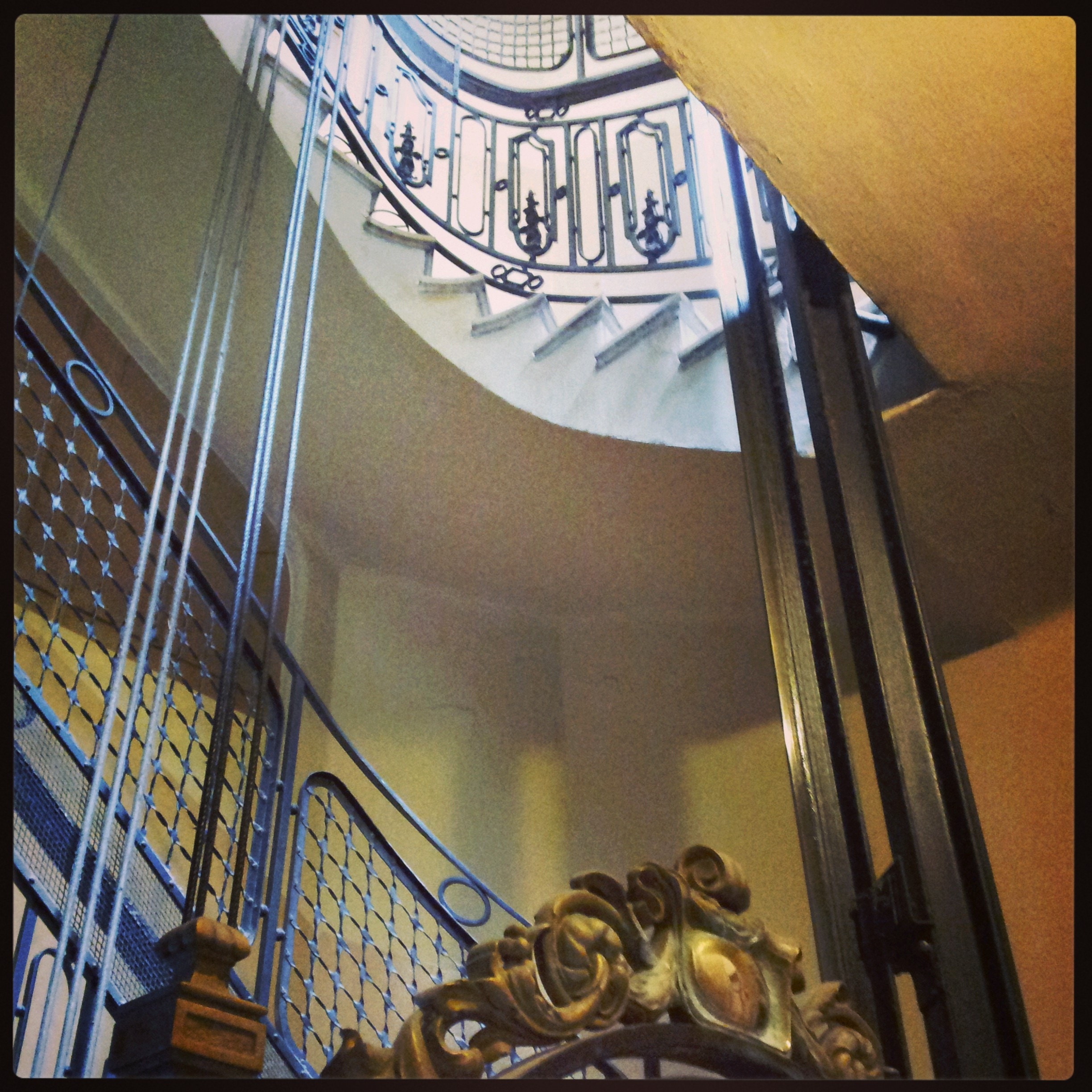 Here's a glimpse of hotel. This is so Uruguay.
The ornate bit, the cramped tininess. Of course this is all original from maybe 150 years ago. Sigh.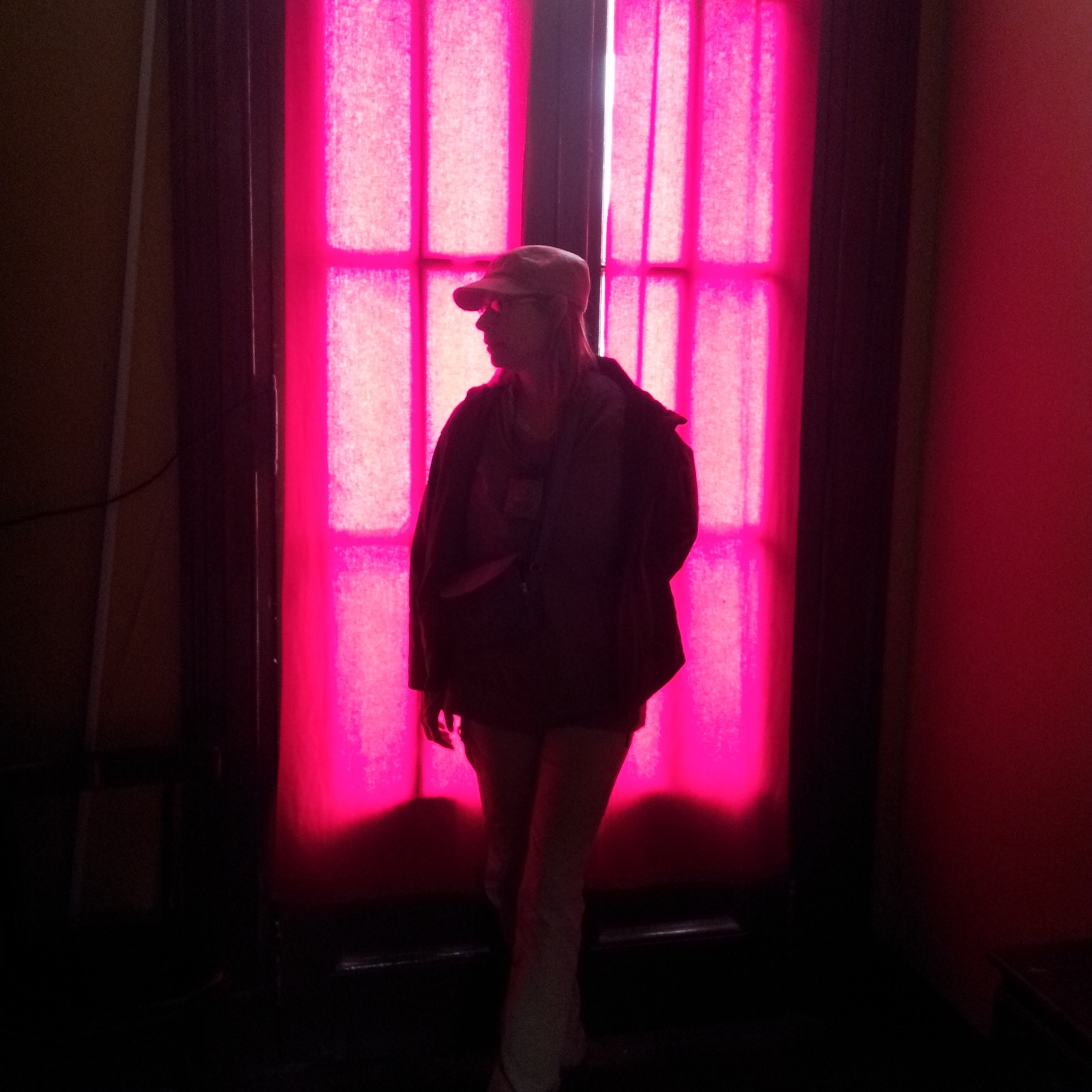 Here's Kimberly herself looking dramatic against one of the two-story-high windows. This is actually Argentina but it might as well be Montevideo.
She called this the Man Cave Bar: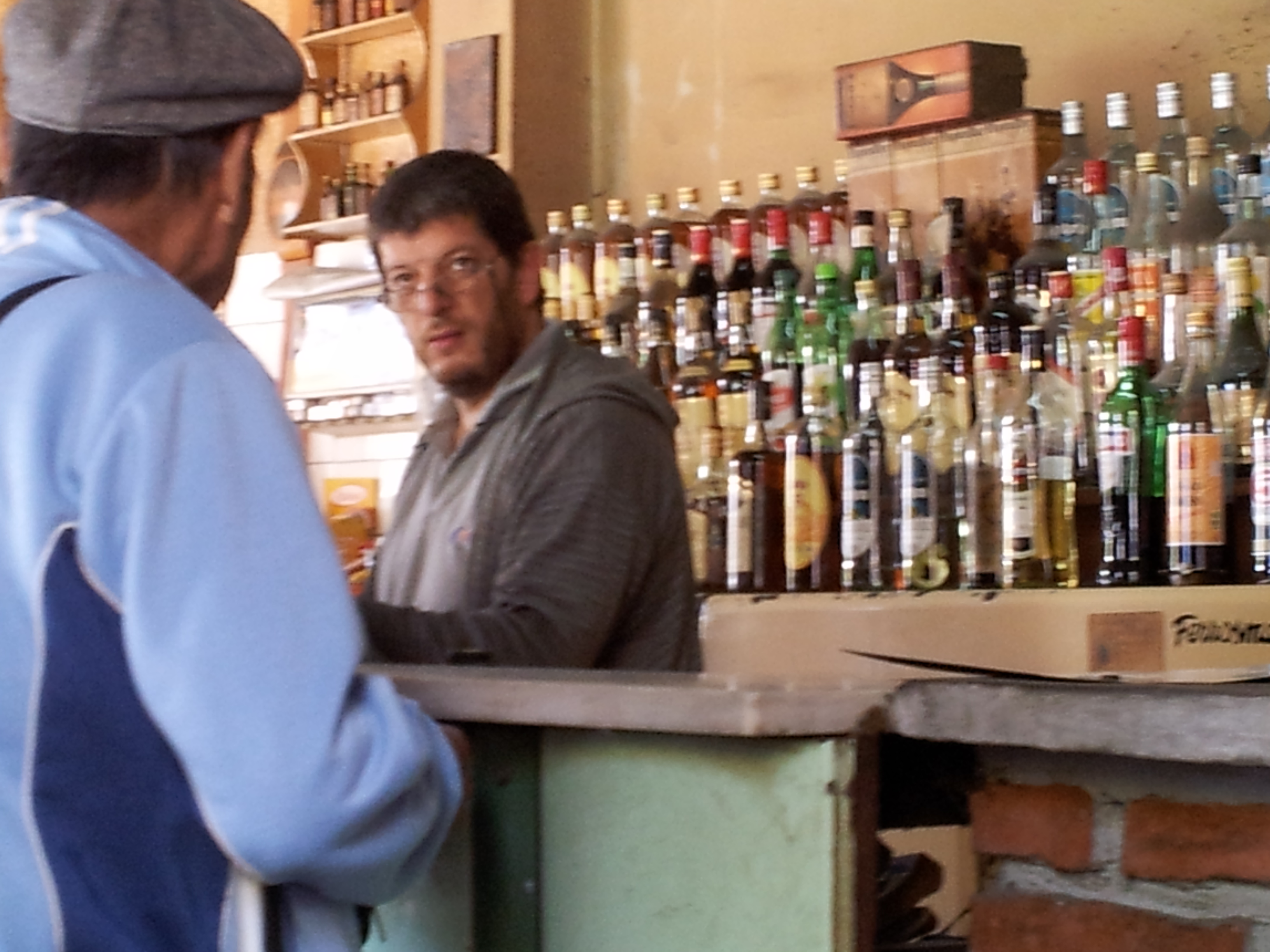 But I know what you really wanna see, you filthy sluts.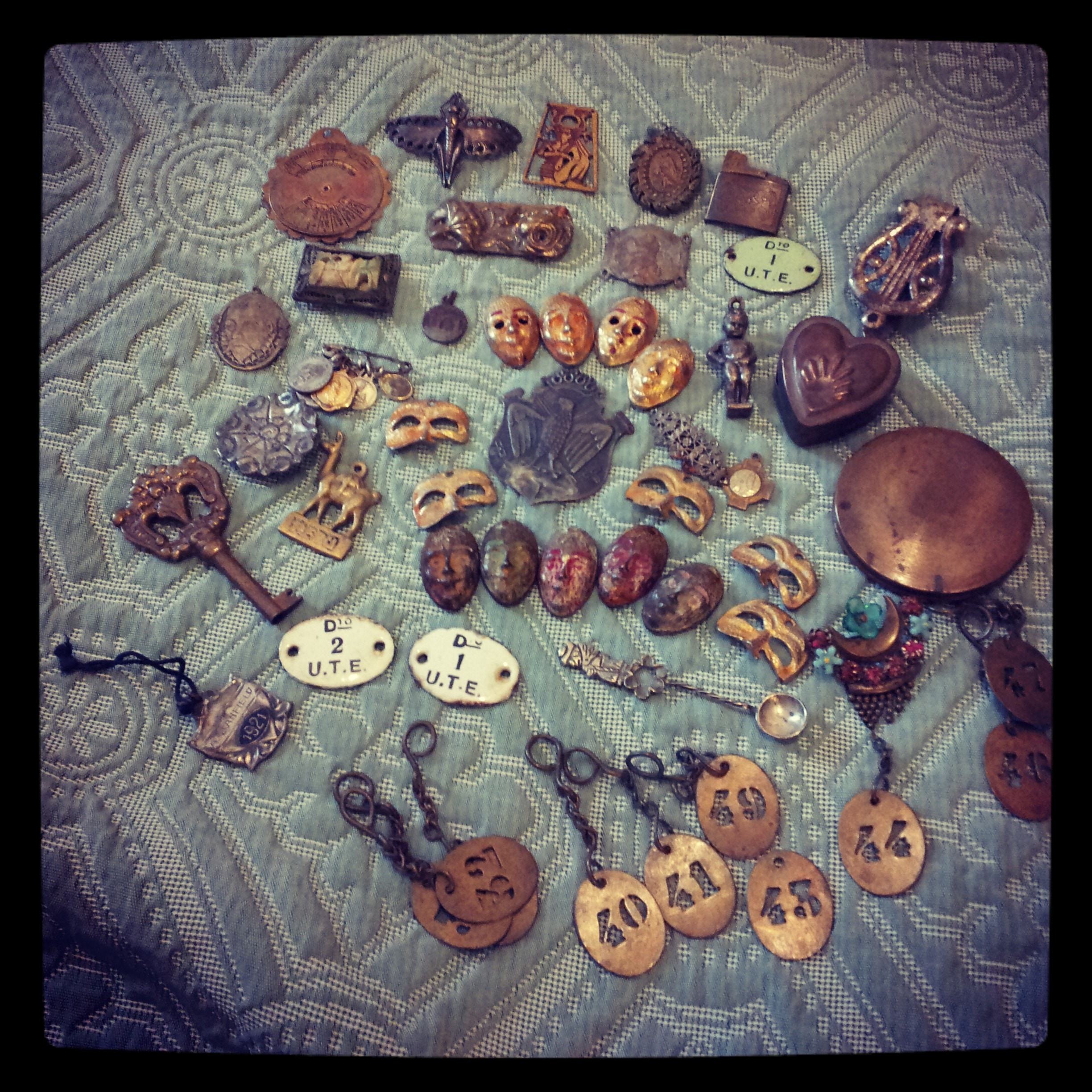 Those masks? 4 for $3!!! OK? This literally looks to me like she stole from my stash. Thus my reaction, "I want to burglarize you now."
It's funny because Kim's (née Flotsamtide, now
Wildthorn
) new blog is all about the inspirinks of home. Well, at least how inspiring it is for her to return to her spiritual- and now physical- home. Well, I was enjoying but not really relating- I'm very happy here in the heart of Chicago but it's not like Chicago has anything to do with my makies. But just now putting up these pictures, it clicked. Uruguay, damnit. Everyone pause for that lightbulb moment. And also I need to shake
Numinotisy Kim
by the ersatz lapels and go "Close ups of these fuckers! MACRO!!!!" Both of those things is what occurred to me.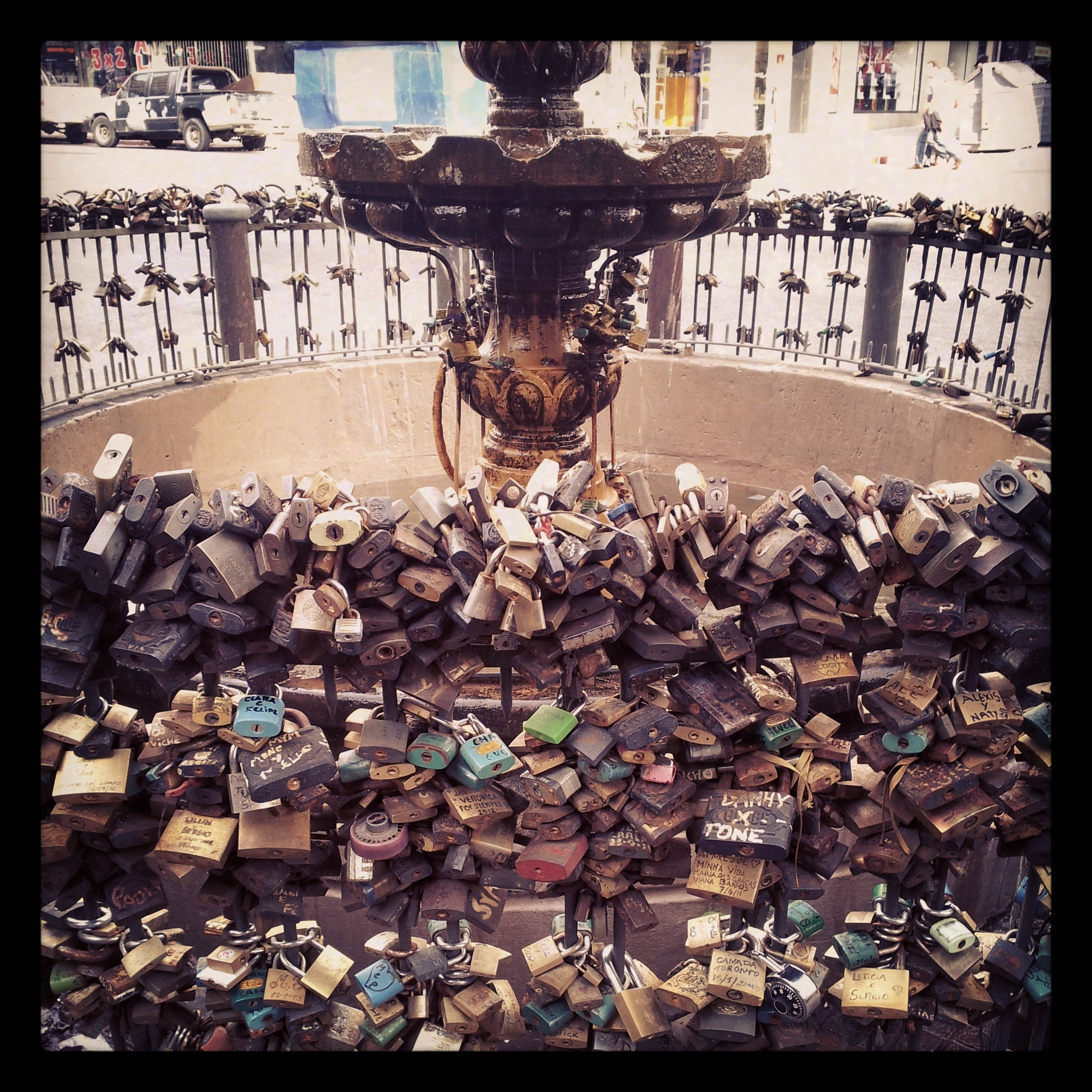 Here's the fountain of lover's locks.
Finally, I had to share this picture she took
of Chili
in Chile because it is just so South America I can't even stand it:
As I commented on her post, my hub is gonna wanna frame this and put it over the mantle place. Go to her
blog
to see more.