You
gois
! Not only am I in this book, um, the very title of it calls me amazing. My brain= BOOM! OMFG, guys, I'm freaking out.
AND it's available for pre-order
right fucking now
. But it's coming out in October of this very year. And now I'm picturing myself doing a happy dance but I couldn't sleep last night so I can't get myself to actually do one.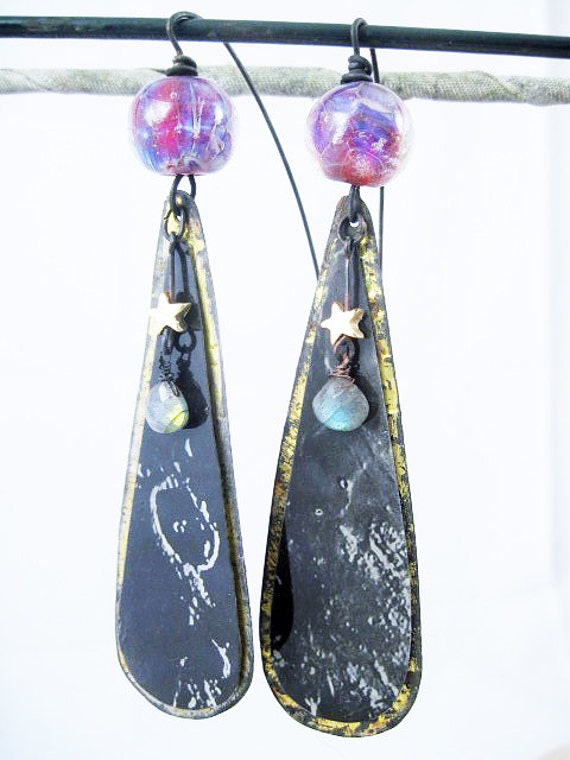 In the Stillness.
As you can see if you look at my pinterest '
spirit
' board, I can't get enough vintage photos of the moon.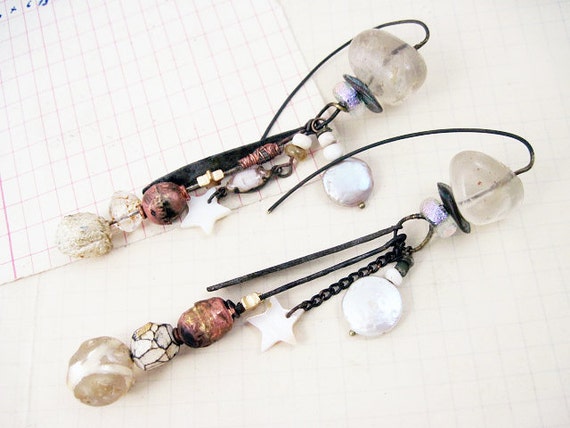 When Others Called Me.
The drops are old stick pins.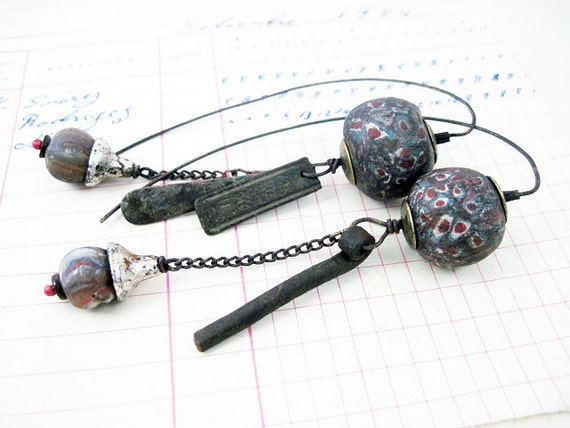 The Ghost Dancer.
Archeologicals with more shipwreck chunk-a-monks.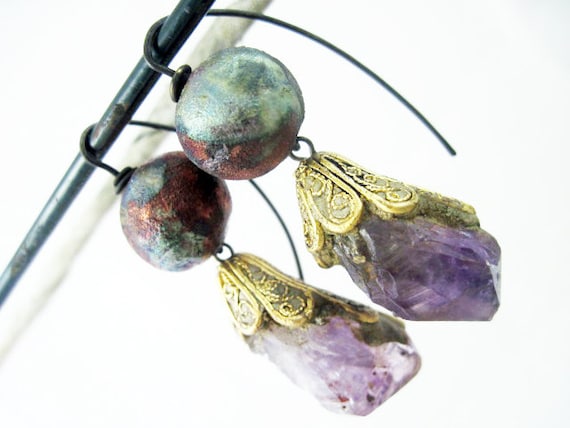 Exquisite Paradox.
These are similar to a bunch I made before that sold rather well.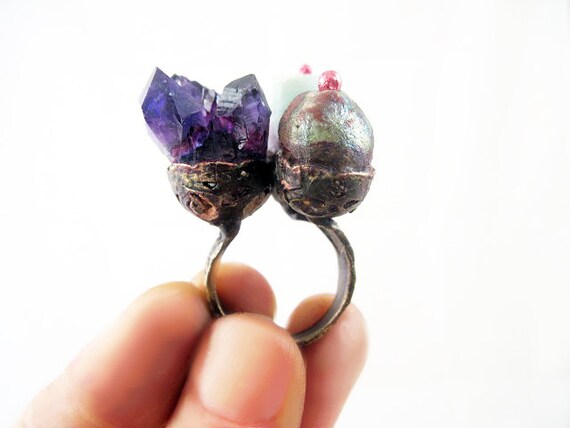 The Taste of Eternity.
I made a big ol' cluster ring! I did not think I would pull it off, but whaddaya know. Unfortunately it is a huge mo'fo', the tightest I could squeeze it down to was a size 8.5. So any of you ladies with big-ass fingers out there, this is for you. Show off those sausages with pride.
And if anyone tries to broach the subject of weight with you, which you and I both know you don't
really
have any control over, tell 'em:
"Because one believes in oneself, one doesn't try to convince others. Because one is content with oneself, one doesn't need others' approval. Because one accepts oneself, the whole world accepts him or her."
— Lao Tzu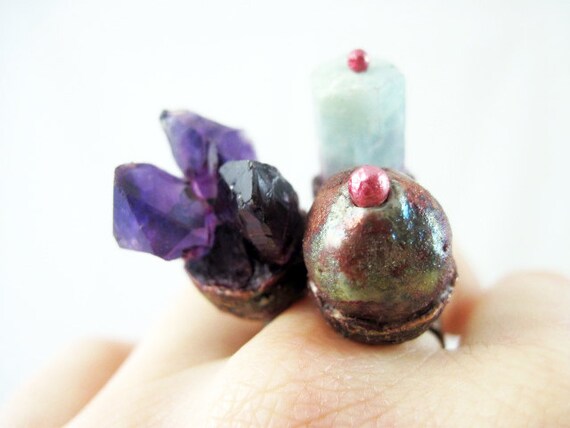 It's a message all of us self-doubting sensitive artist types need to internalize.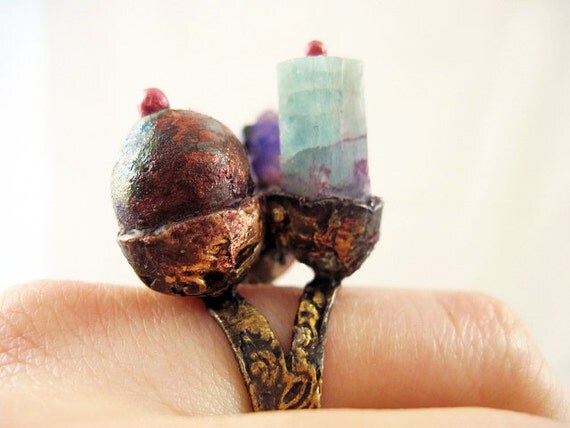 "What I am really saying is that you don't need to do anything, because if you see yourself in the correct way, you are all as much extraordinary phenomena of nature as trees, clouds, the patterns in running water, the flickering of fire, the arrangement of the stars, and the form of a galaxy. You are all just like that, and there is nothing wrong with you at all." — Alan Watts
You know I've always been mega protective of the meek ladies out there, the shy, the bullied, the ashamed. I know how you guys suffer. I kept finding these quotes last night that applied.
"Spiritual people can be some of the most violent people you will ever meet. Mostly, they are violent to themselves. They violently try to control their minds, their emotions, and their bodies. They become upset with themselves and beat themselves up for not rising up to the conditioned mind's idea of what it believes enlightenment to be. No one ever became free through such violence. Why is it that so few people are truly free? Because they try to conform to ideas, concepts, and beliefs in their heads. They try to concentrate their way to heaven. But Freedom is about the natural state, the spontaneous and unselfconscious expression of beingness. If you want to find it, see that the very idea of a someone who is in control is a concept created by the mind. Take one step backward into the unknown."
— Adyashanti
"I think what makes people ill a lot of the time is the belief that your thoughts are concrete and that you're responsible for your thoughts. Whereas actually — the way I see it — your thoughts are what the wind blows through your mind."
— Thom Yorke
If all this is too serious for you check out this gif called How to Rave:
I need some more entries for this giveaway. Just comment on the giveaway post. Or here, whatever. If you mention my shop when you blog/face/twit/pin add a link here for an extra entry.