Here's an over-the-top chunky chunk for the patroness.
Hard to know what to do with so many huge chunky beads. I'm thinking Imma make some many-wrap necklace without focals just to use them up. And I'm really into these hoops I made.
What small beads I had I used in this piece.
I did some resining, here with a galaxy.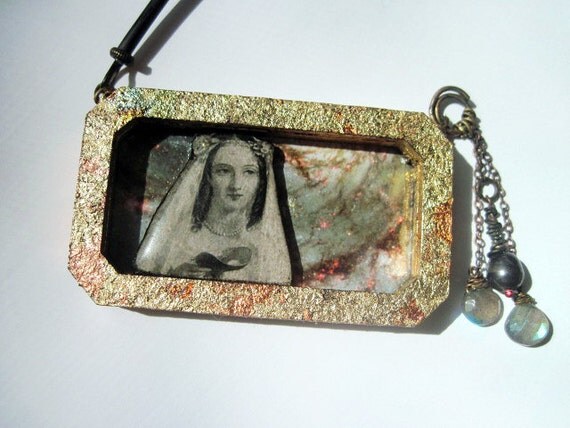 'Member thus old piece? I jazzed her up for the patron.
Using the rest of the small beads and some of my own smalls, then filled the cavity with resin and a tiny bit of glitter just to try it out. Subtle, but improved.
Here's these with the wrapped circles we were discussing. Shortened the ruby drops. I like them!
These, again with resin. Pyrite crumbs and rainbow titanium chunks. I got all these gold bezels from
here
, along with a lot of my ring bases and some bead cap cones. It's that matte gold stuff from Turkey/Israel but for the lowest price I could find.
Speaking of ring bases...
An especially special mounted ring. Special because it's bigger, on really cool embossed tin and with prongs.
OK, I'm super in love with these earrings.
The elements came together perfectly. Unfortunately the pictures look like poop. Doesn't really convey all the wonderful finishes and glowy goodness going on. What I like is the balance between the gold and oxidized.
And there's a little locket for a globule of solid perfume! OMG, I love them so much.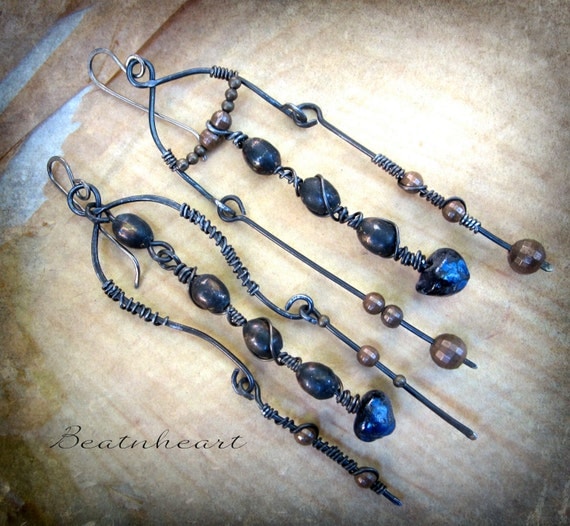 Beatnheart
commented, "Your just a bar and a stick sound simple enough and perhaps they should be but mine end up a tilted loopsided skewed up mess that earrings that proll should take an hour to make take me three..."
Which reminds me I totally forgot to give you props for inspiring me to make some more bar with threes again! Check it: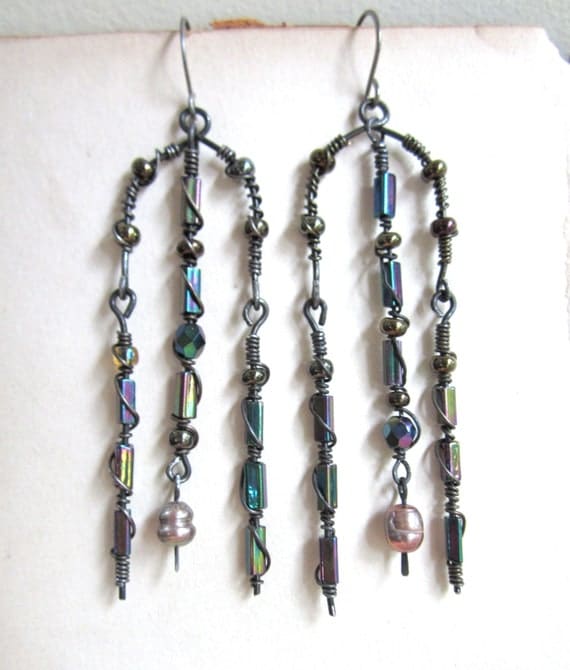 Of course all I do is fiddle with balance and move things one millimeter. And the more you do it the better you'll be at it, is all I can say.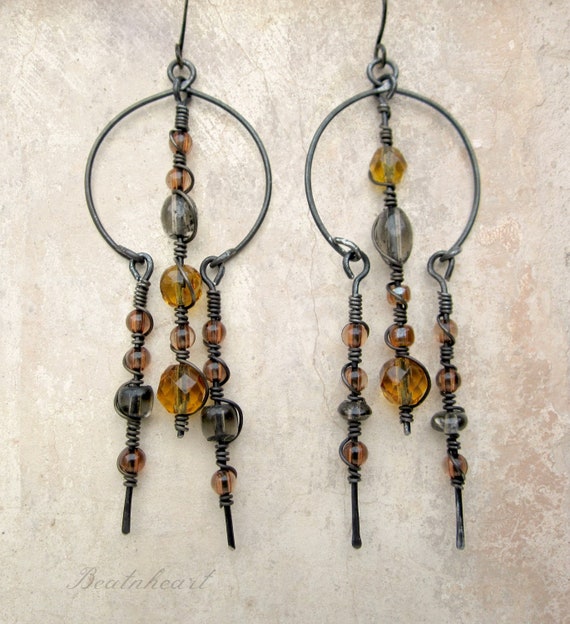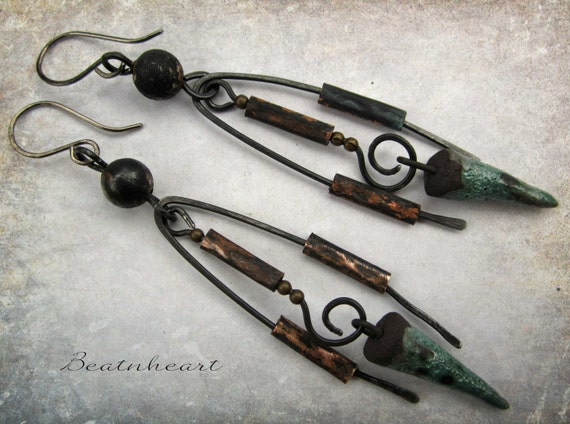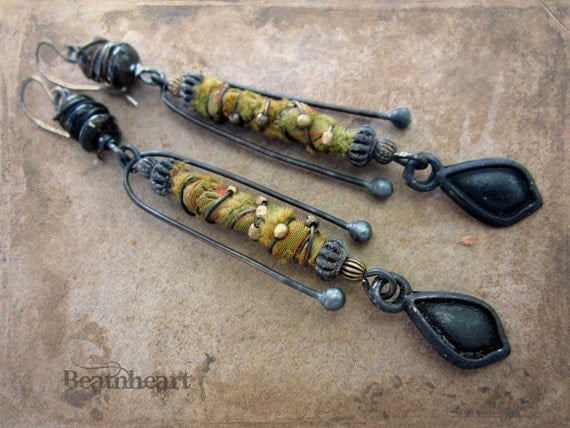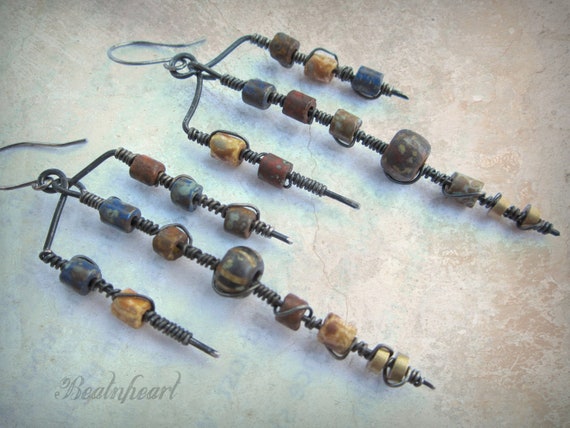 And when I went to copy you mine turned out nothing like yours: