I really like answering all y'alls comments. So entertaining. But today, instead of another giveaway, I wanna show you some new stuff I finishe. I think I'll pick the necklace winner tomorrow, then have another giveaway.
Now, why is no one telling me funny stories of dumb things they did?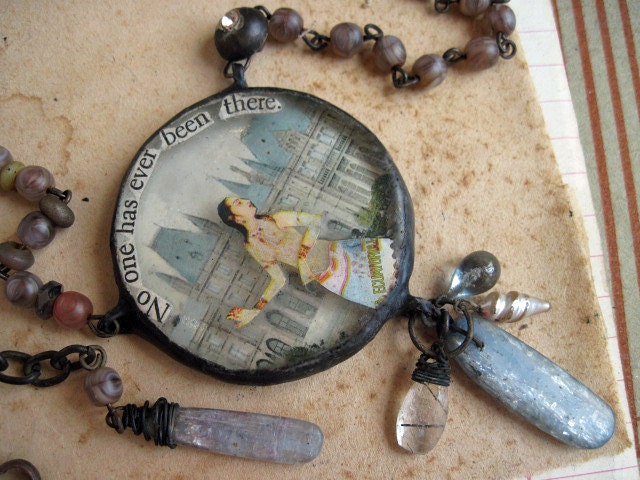 Louise: You thought I was a man once? Then got a sex change? ha. No, I know you meant 'Once, I thought you were a man.' But still that's funny.
Looking at all the other comments, you're not alone.
shipwreckdandy: When you said you thought I was a man, I assumed it was b/c of the avatar. After reading your 10 paragraph essaycomment, yeah, it still was. But I LOVED the antiearrings thing! Never ever thought of it like that, but, love it.
Chelsea: GODDAMNIT!!! I knew I'd seen that somewhere and it wasn't just wishful thinking. DAMN! DAMN DAMN!
Kathy B: You are cracking me up too much!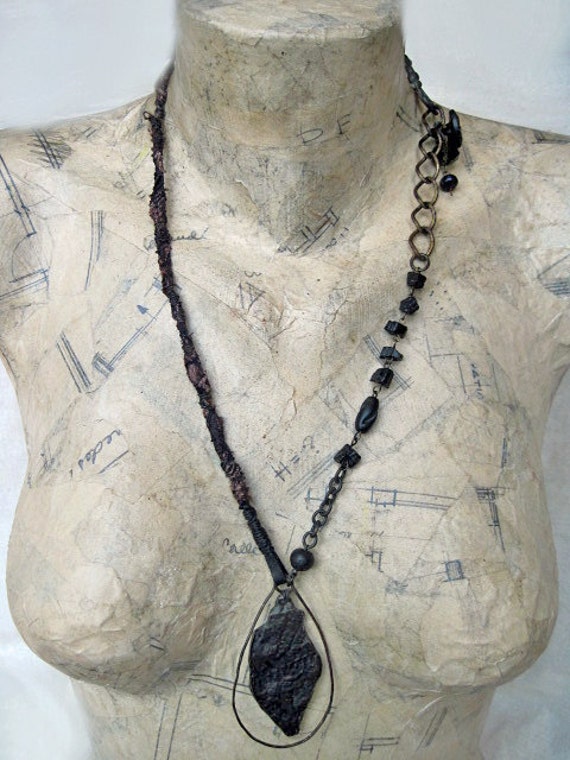 Emakesart: Welcome to the Sanitorium. I meant,
what shouldnt' you go online and
do-
like me, who went online after having a Monster, causing me to spend 2 very wired hours doing something I could've done in 10 min, as per Chelsea's comment.
But no one seems to be paying any attention to those instructions!
It's not usually so wacky here. I guess giveaways make everyone giddy.
amth13: You made maybe a paragraph's worth of mental jumps in 2 sentences. After re-reading, I quite enjoyed it.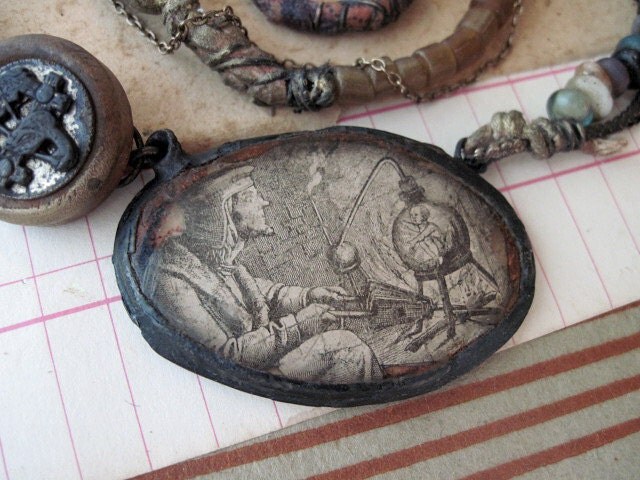 Jackie: By day, I am actually a total spaz. There's no end to the wisecracks. But my view of reality is a bit magical and a bit morbid. I guess my art and my secret identity cancel each other out. So in truth I don't exist at all.... (Still don't know wtf a 'legal' post is.)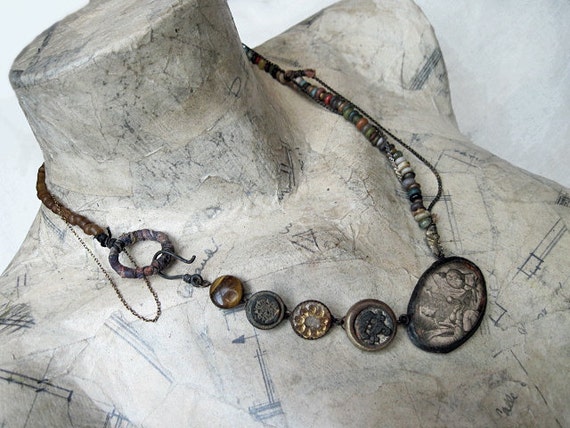 Aqua Junko- Only on good days you wanna have coffee with me? On bad days you're scared I'll turn out to be a man after all?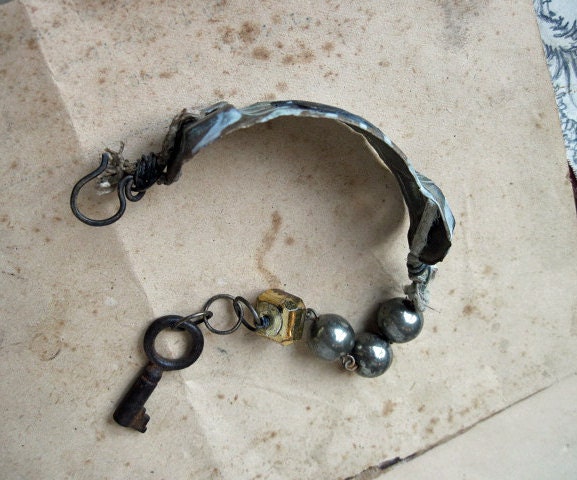 So, OK, this is the piece I'm most excited about of this batch: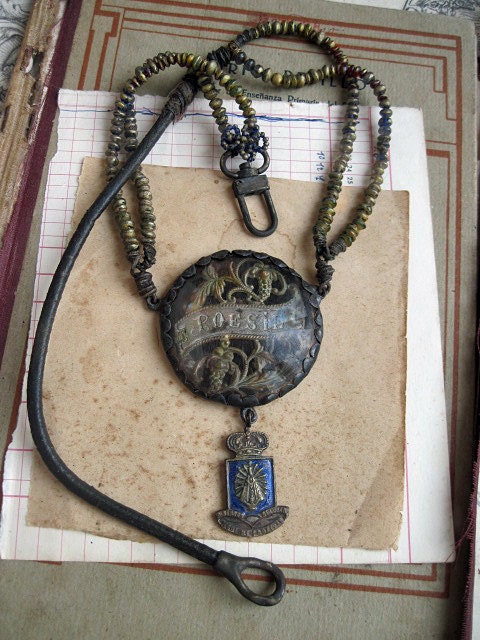 I got all the bits in Uruguay, surprise surprise. Lemme tell you 'bout it. The POESIE stamping looks ancient, with 2 different metals, brass and maybe zinc. Beneath that I had the awesome idea, if I say so myself, of putting a circle of cow hide. Which I got in the same street market. But, actually, I dunno what to call cow hide with the hair still on it. There's more cows than people in Uy, so there's lotsa leather. Also, the cows are all free-range and they taste like nothing I've ever tasted here. Even milk is crazy flavorful there. Where was I? Oh, the glass is a lens meant for glasses. This guy was selling tons of them in their original adorable little paper envelopes. (I've been using those for earrings I send out.) I picked out the ones with the most magnification- 5x. I even got the box they came in. Now I'm wondering if the lower magnification ones might have had more room to put things under. ANYWAYS, the bezel: I traced the lens on a piece of thin embossing metal that is crazy easy to cut and shape. I folded the little petals to hold in the assemblage.
I soldered all over it, back and front. It holds together perfectly. Also soldered the wire to the back, blah blahh. Can I just tell y'all- whenever I have to write 'lens', I write 'lense'.
OH! Also, I used gemstone button rondelles of green aventurine, granite, iolite and smokey quartz. But then it was waaaay too colorful. So I shmutzed it up with some gold gilt paint, then went over that with a protective layer of wax. Some will eventually wear off, but I think that's kinda cool.
So the reason I'm proud of it is it looks like an authentic antique fancy thing like the kind one might find in fancy shops like
FrenchSentiments
. Which turns out is the alter-ego of the Kathy that won the ring giveaway!!! Is that nuts? Not like she doesn't have enough treasures...
I guess comments left here'll get tossed into the giveaway, too.