Here's some earrings. They go on your ears.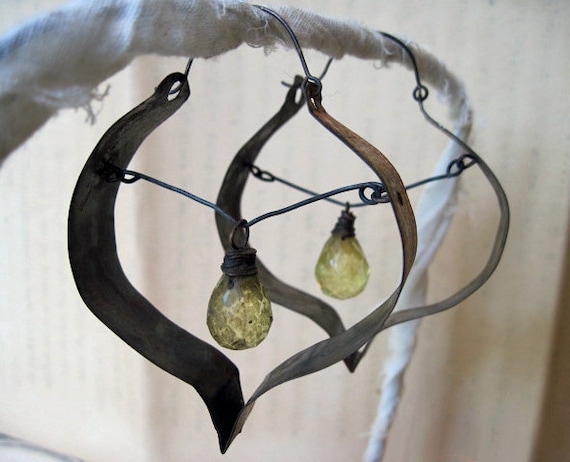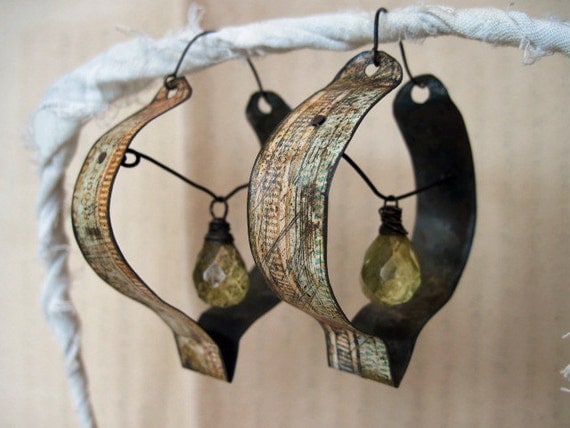 Despair of Flesh.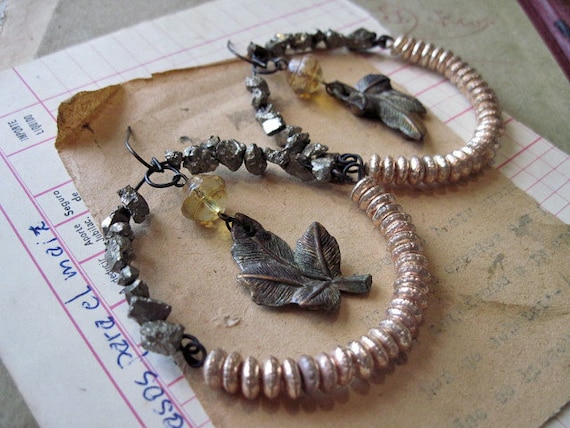 These are all golden and monochromatic.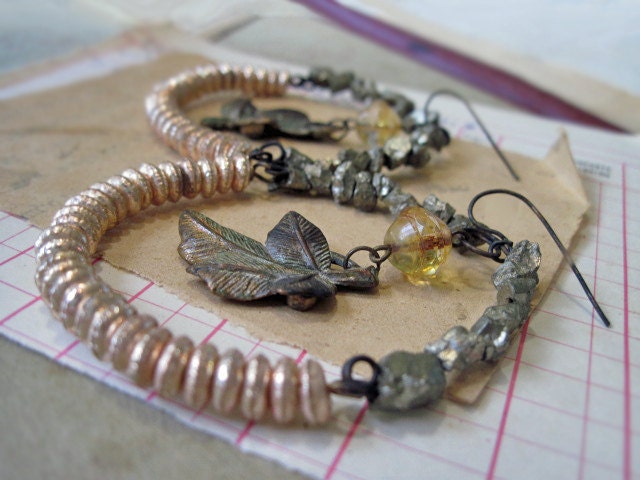 A Patient Labyrinth of Lines.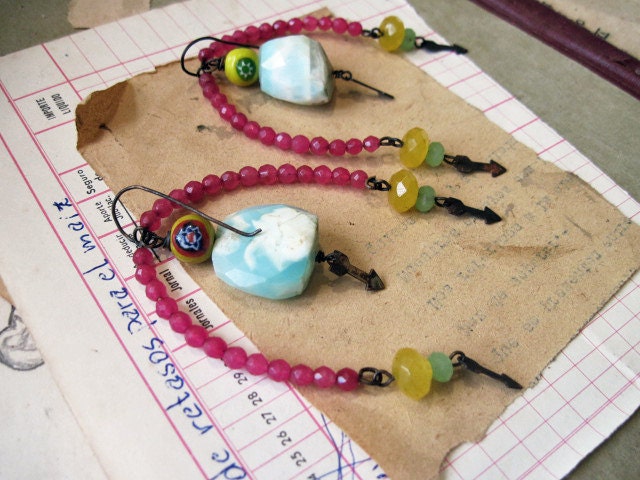 These are crazy colorful.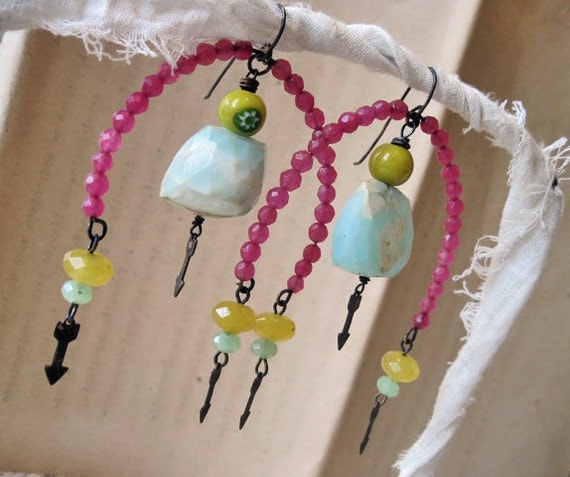 You Have Awakened.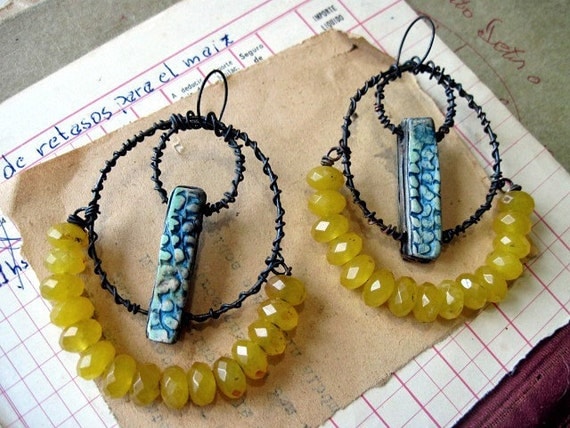 These have more stillpointworks beauties. I ordered a bunch more. Look at the gemstones! They have splotches of rust that got on them when I was oxidizing the mires. I kinda liked them, though, so I left them.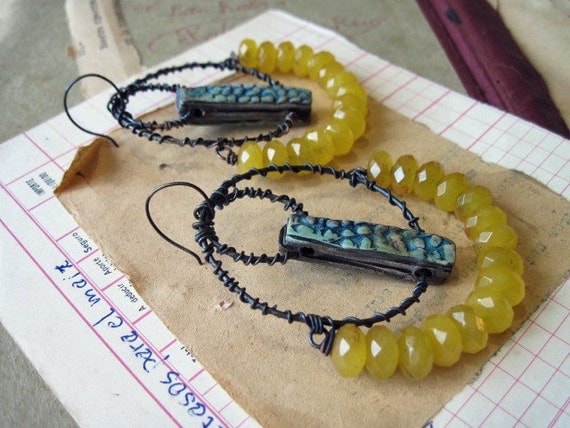 Beauty Unbearable.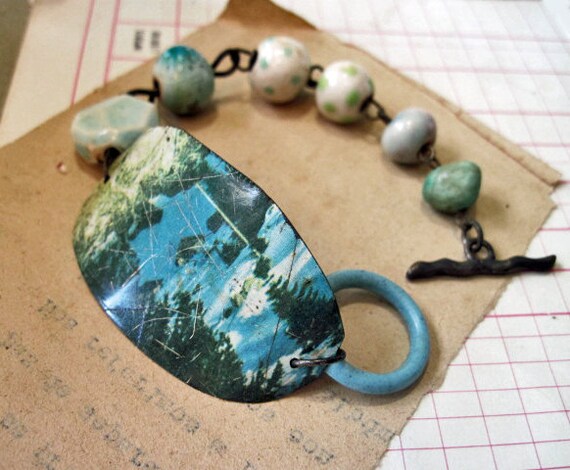 Another something with the cookie tin lid I got from Uruguay ages ago. It was actually the first time I went- of the 3 times I've gone since starting this blog. Wait... I think they're from the 1st... Actually, the 1st time was just before starting the blog. OK, it so doesn't matter. So I saw this tin lid in my aunts junk drawer and took it. Great story, hu? My point was just that it was, like, 4 years ago and even then when I saw it the idea of turning it into a cuff flashed into my head and it's been til now that I haven't done anything with it.
OMG that pointless paragraph took, like, 2 years out of my life. Ok, maybe just 10 minutes but I'll never get them back, damn you!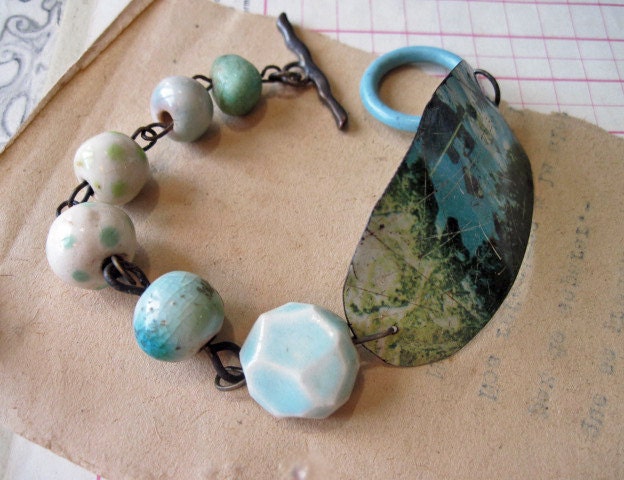 The Blue Dream of Sky.
Have you seen what some of my best etsy bitches have been making?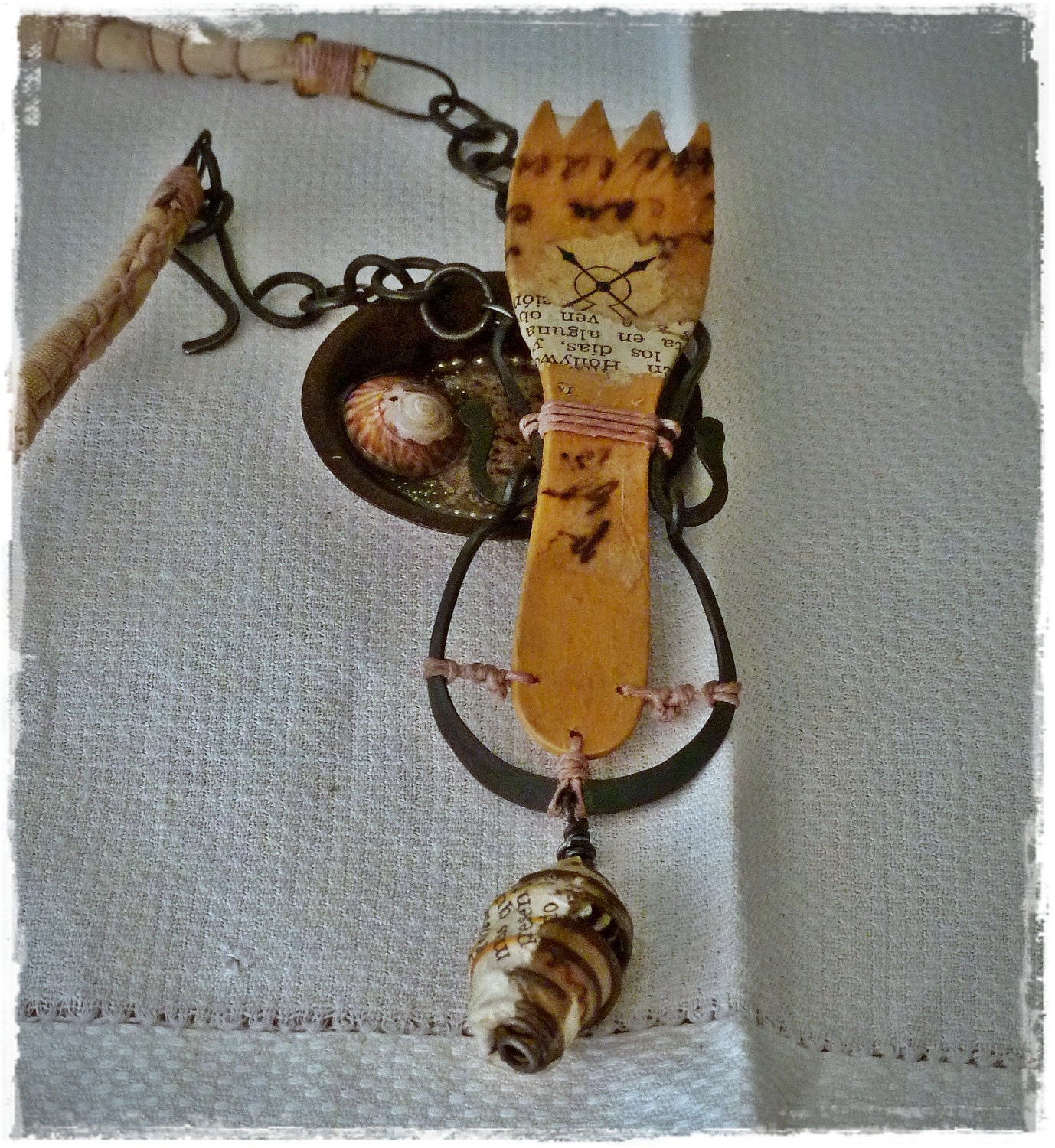 From
readbetweenlines
,
this
crazy thing has a tiny face peeking out of the pod, and the back plate swings!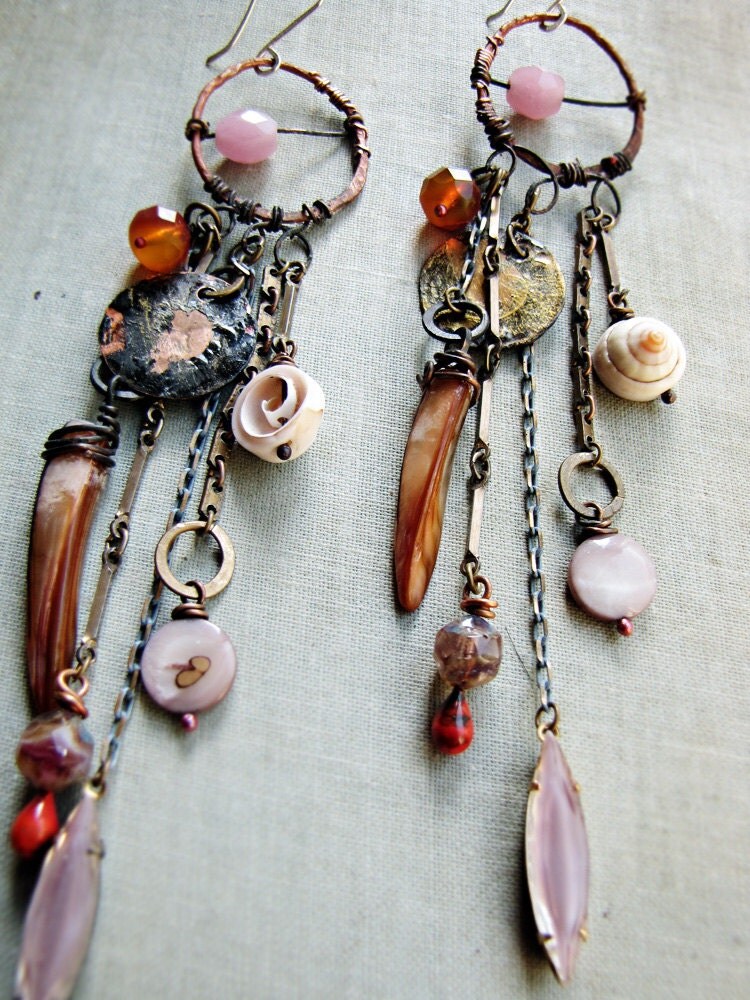 And some glorious earrings from a newly colorful
Sparrow
.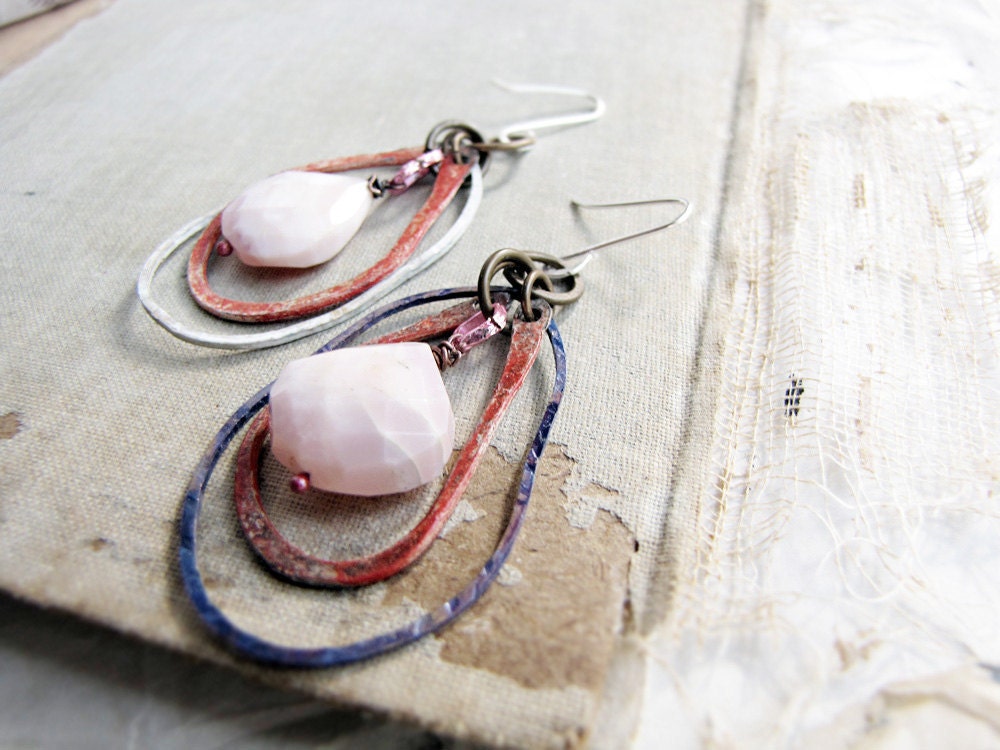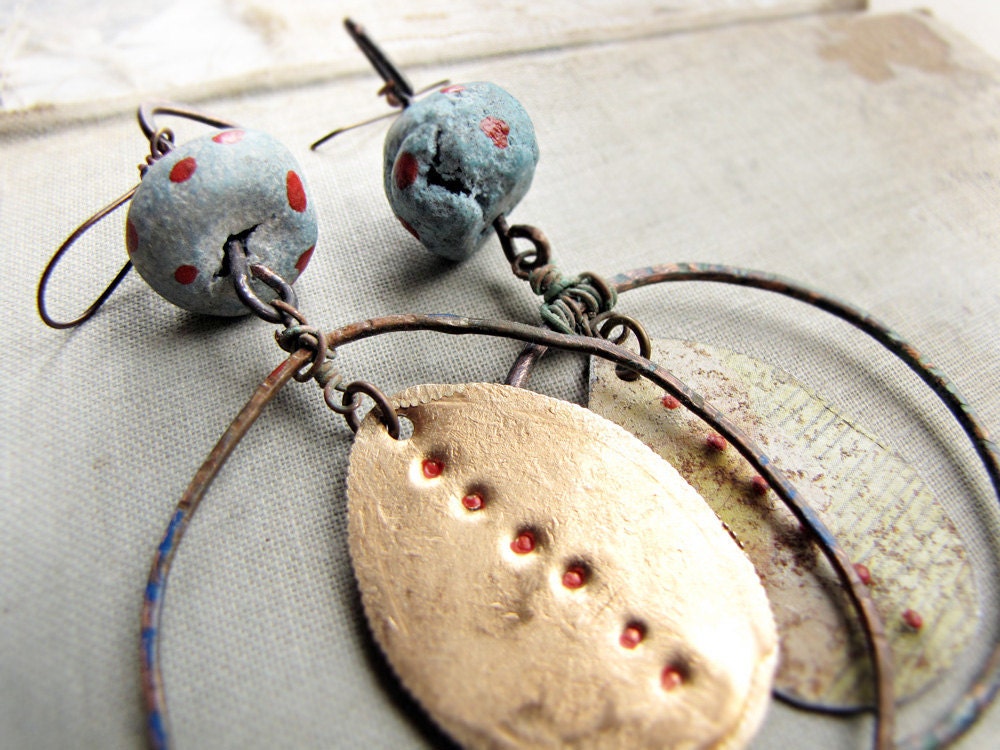 OK, so look at these and get inspired!