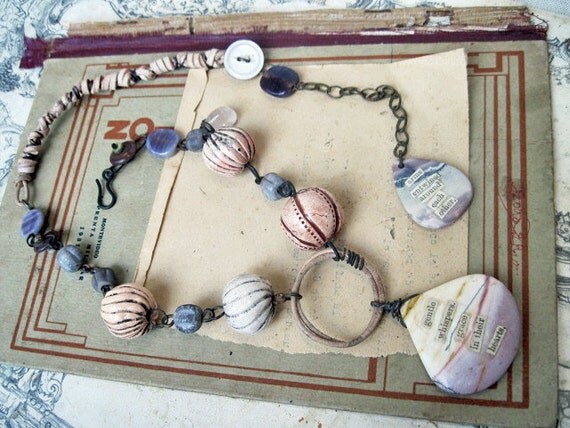 Grace in Their Hearts.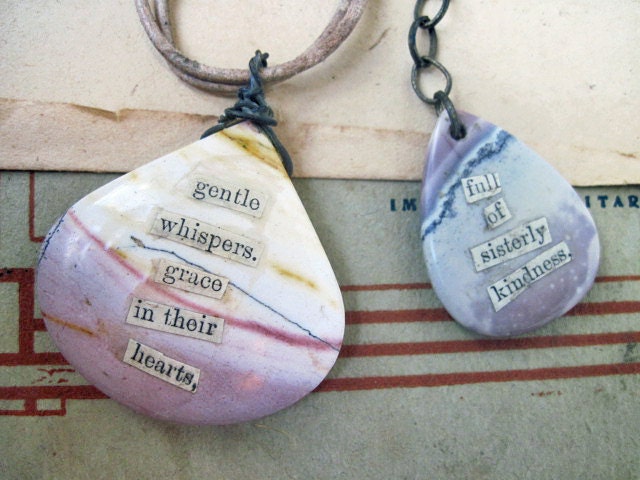 Hello ladies. How's y'all's week going? Here it's been all lilacs and pinks. These mookaite jasper focal reads "gentle whispers, grace in their hearts" reverse: "the three sisters." The drop on the chain reads "arms entwined around each other"on one side and "full of sisterly kindness" on the other. Any of you have sisters, you know 'sisterly kindness' is, like, not getting them in trouble when given the opportunity, not smacking them even though they're totally asking for it. But it looked nice on the necklace.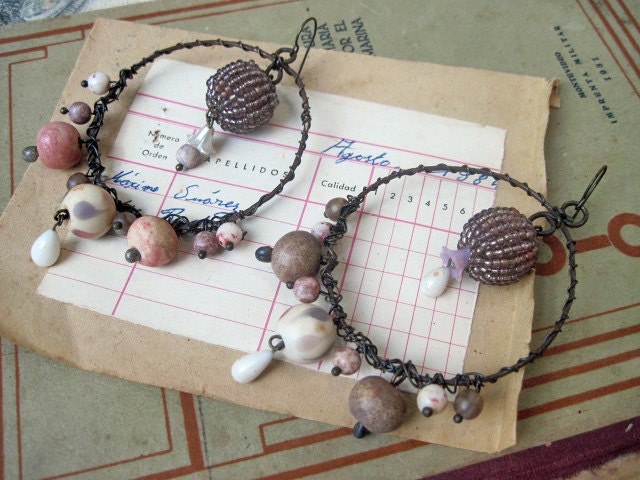 What Are You Looking For. ...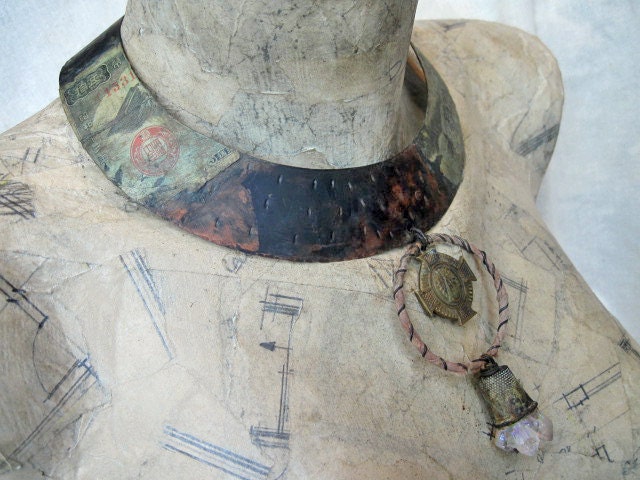 Every Three Hundred Nights.
This choker is the piece I'm most excited about in this batch. Simple but very bold. I wonder if it will sell. We'll see.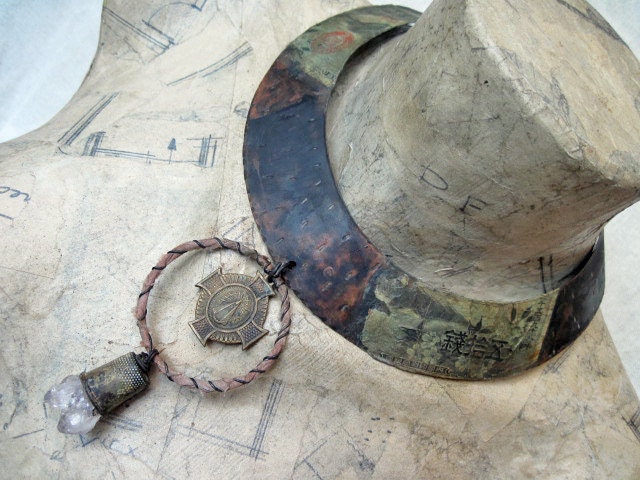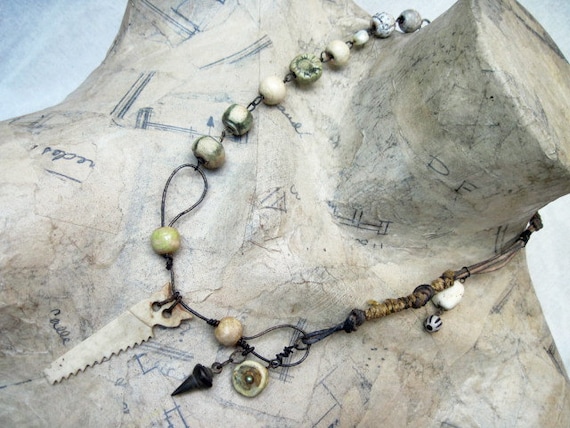 Work is Love.
Finally found a use for this saw.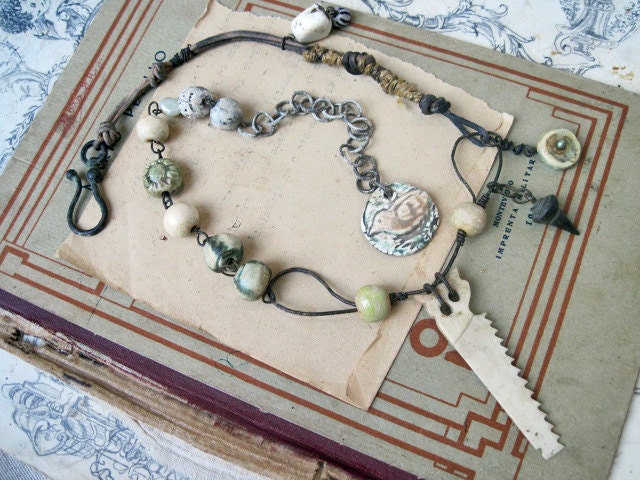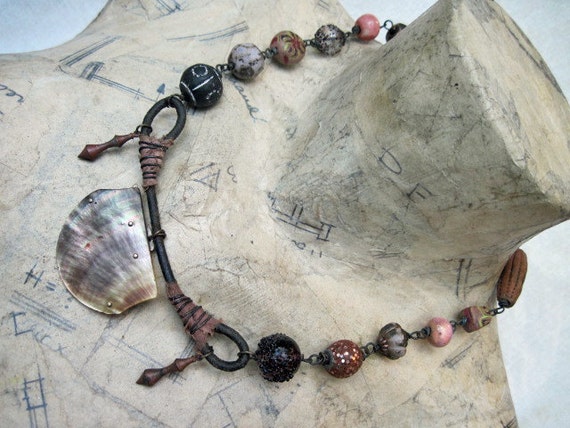 I'm really liking this one too.
I Myself Have Gone Blind.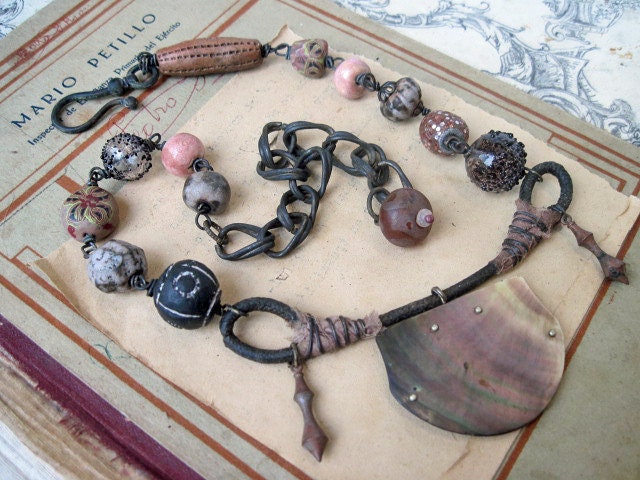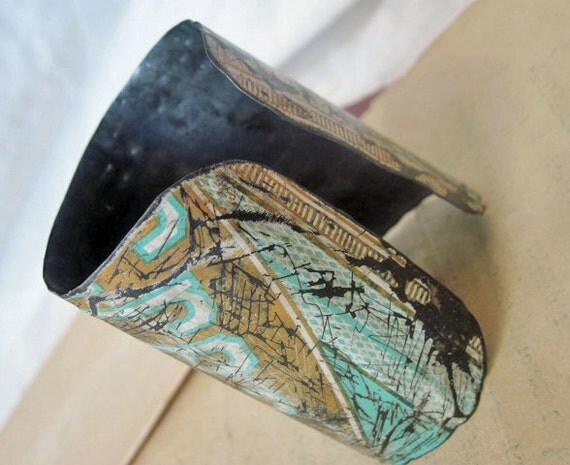 The rusty cuffs are selling, yay. So I made one more, this one is the widest... tallest?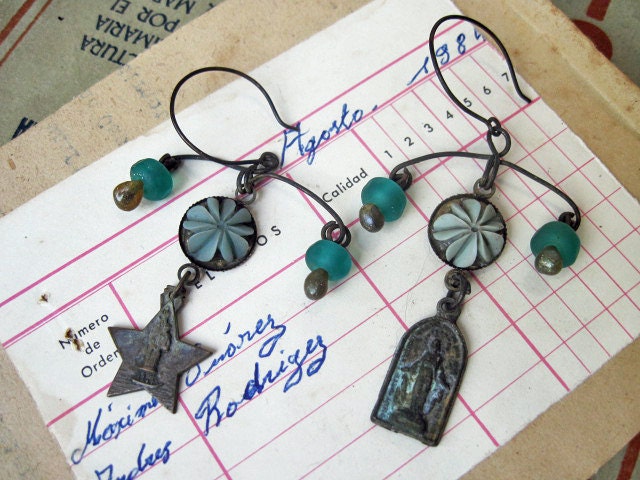 Masks of Divinity.
Lots of teal going on. I seem to collect iridescent teal without being fully aware of it.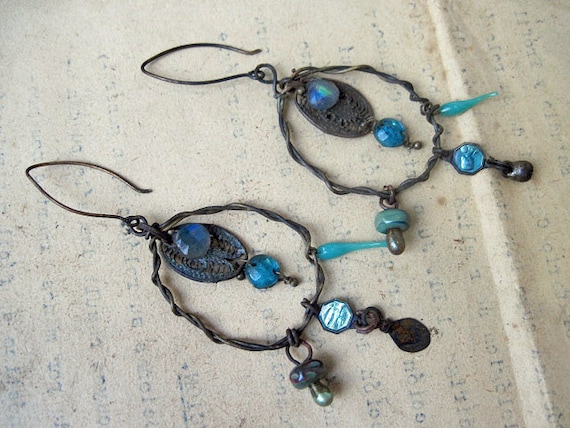 The Alchemy of Happiness.