So much inspiration in the world.
This
is what I dream of when I say 'tribal.'
Opium pipes and scales. (Hmong)
Of course these are all made by vastly different people in places quite isolated from each other.
Medicine bag (Yoruba) Sexy Sadhu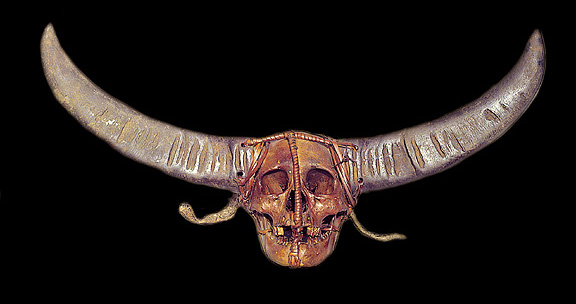 Hunting trophy, human skull (Naga)
But they share the aesthetic of over-worked forms and well-worn textures.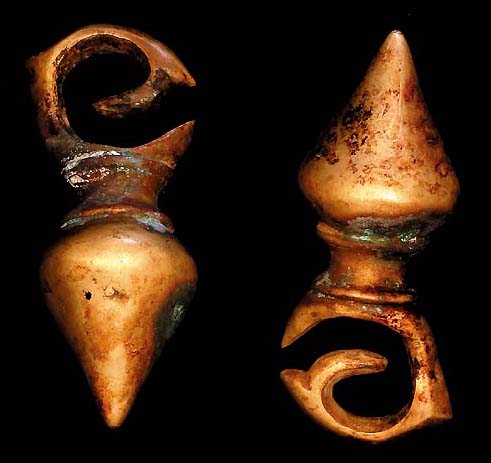 Earrings (can't remember from where)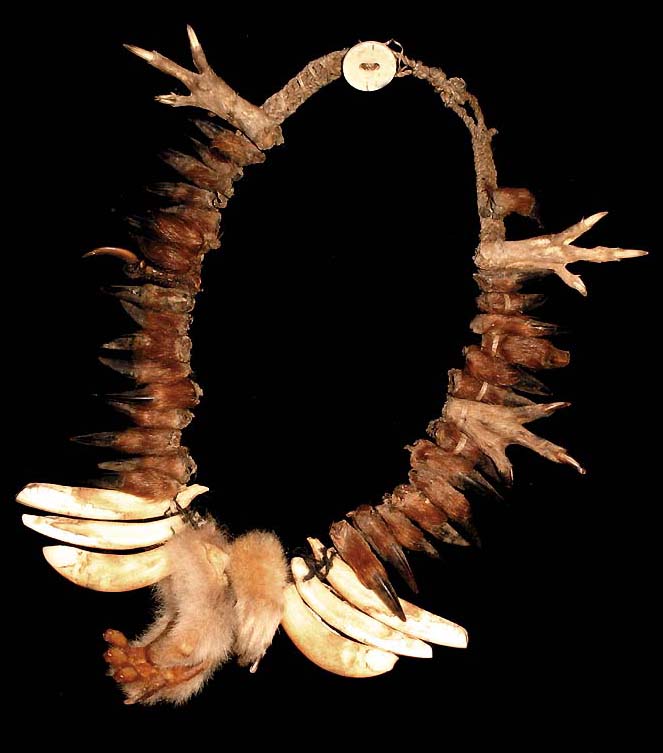 Chicken feet, claws, fangs (Asmat)
I don't know, but this stuff makes me dizzy.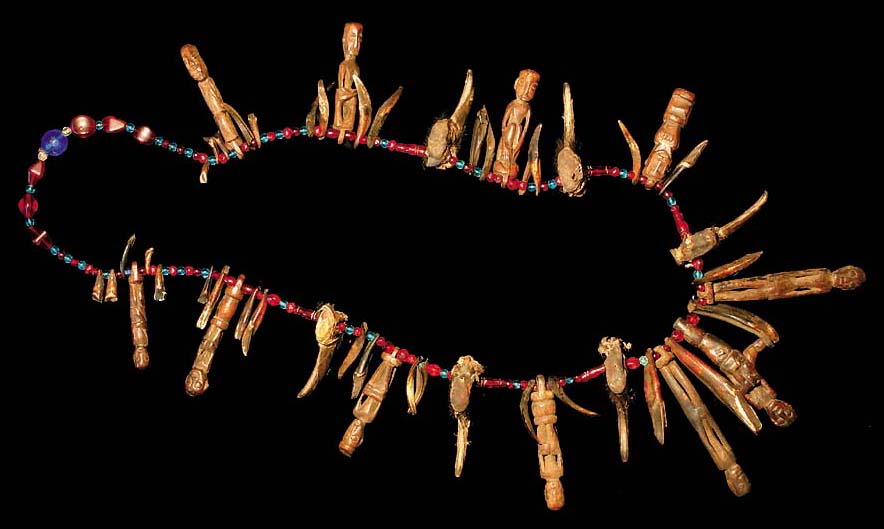 Shaman's ritual necklace of the Dayak people.
Although it looks totally redundant with the decor on my left and right columns.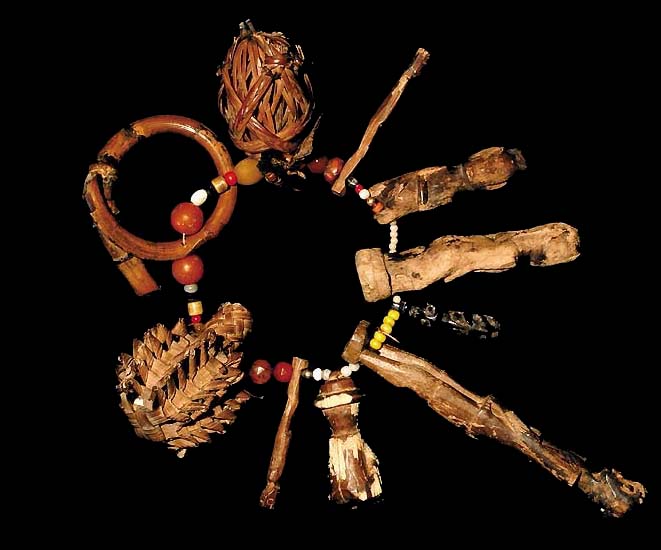 Ritual Medicine Amulet (Dayak)
Hadn't thought of that. Damn. Just ignore it.